It's been a minute since we shared a zine cataloging report. That is because we've been busy with a zine inventory project, which we'll share more about before too long. In the meantime, we added two new zines:
Sticks & Stones #17: Movement by the Barnard Zine Club
[invent learning here]: a zine about self-authored learning by yuval dinoor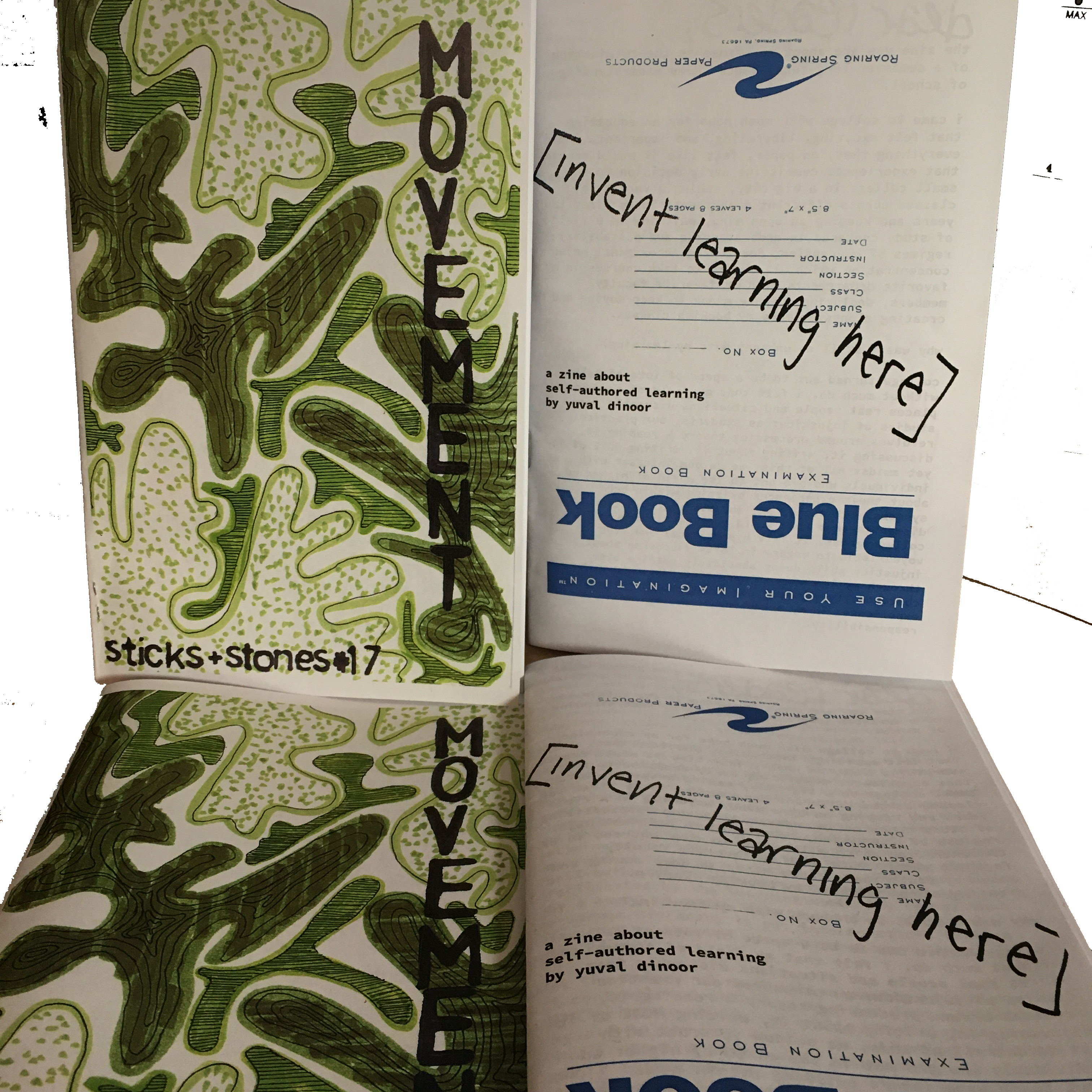 No new-zines entry is complete without a new-to-us Library of Congress subject headings! The new zines yielded one each.
Change ‡x Psychological aspects.
Self-managed learning ‡z United States ‡y 21st century.