First I finished up with the collection Chris Baty donated. I was almost done anyway, just four titles left:
Reptiles of the Mind #38, the final issue, accompanied by a typed note from the author, then known as Kat Jaz, to Chris. She now writes lots of books, under the name K.C. Shaw.
Zines S539r
Restaurant Fuel #s 1-3, edited by Jeff Barrus & Tina Henry. One of my favorite things about this zine is that copies were individually bound with duct tape and numbered.
Zines R478
Runt #20, by Lara Cohen, who good for her, donated her zines to Sallie Bingham Center at Duke. She includes interviews with The Spinanes and The Mountain Goats, the latter, handwritten.
Zines C644r
Sally Dangerous #1, by Vivian S. This seems to be one of who knows how many #1s stranded on their own.
Zines V585s
And the next ball up is...some items donated by long-time friend to the Barnard Zine Library, Victoria Law, author of Resistance Behind Bars and numerous zines in our collection that she wrote, edited or co-published, including Tenacious: Art & Writings from Women in Prison.

The Nose Knows, by Happy, Robin, Asia and Charlie. Numbers 4 (?), 4.26, 4.28 and one with no number that I think is from 2011. I included the table of contents from the most recent issue. The earlier issues are one-pagers, folded once.
Zines N674
Resident Mama, neé Med-School Mama, by Andrea Abrell. "A zine for mamas in medicine and other equally daft souls who regularly slip between different worlds."
Zines Z27r
Revolutionary Motherhood, a collaboration between Young Women United in Albuquerque, NM and Mamas of Color Rising in Austin, TX.
Zines M3637r 2008
Not to be outdone by her friend and fellow zine-making mama, another Barnard Zine Library regular, Ayun Halliday, gave us some stuff when I met up with her at the Brooklyn Museum earlier this month.
Ayun's own one-off, The Extremely Famous and Rich Writer's Guide to Writing in Public is full of excellent writing prompts and exercises,
Zines H25w 200


The Plague Project zine by Melissa Bastian, about coping with the chronic pain of fibromyalgia, which began to afflict her at age 17.
B3785p 2009
Vegetable Vegetable Mineral, nos. 1 and 2, also by Melissa B. Ayun's copies were seconds (the first having been donated by Melissa Morrone)
Zines B3785v no.1
Zines B3785v no.2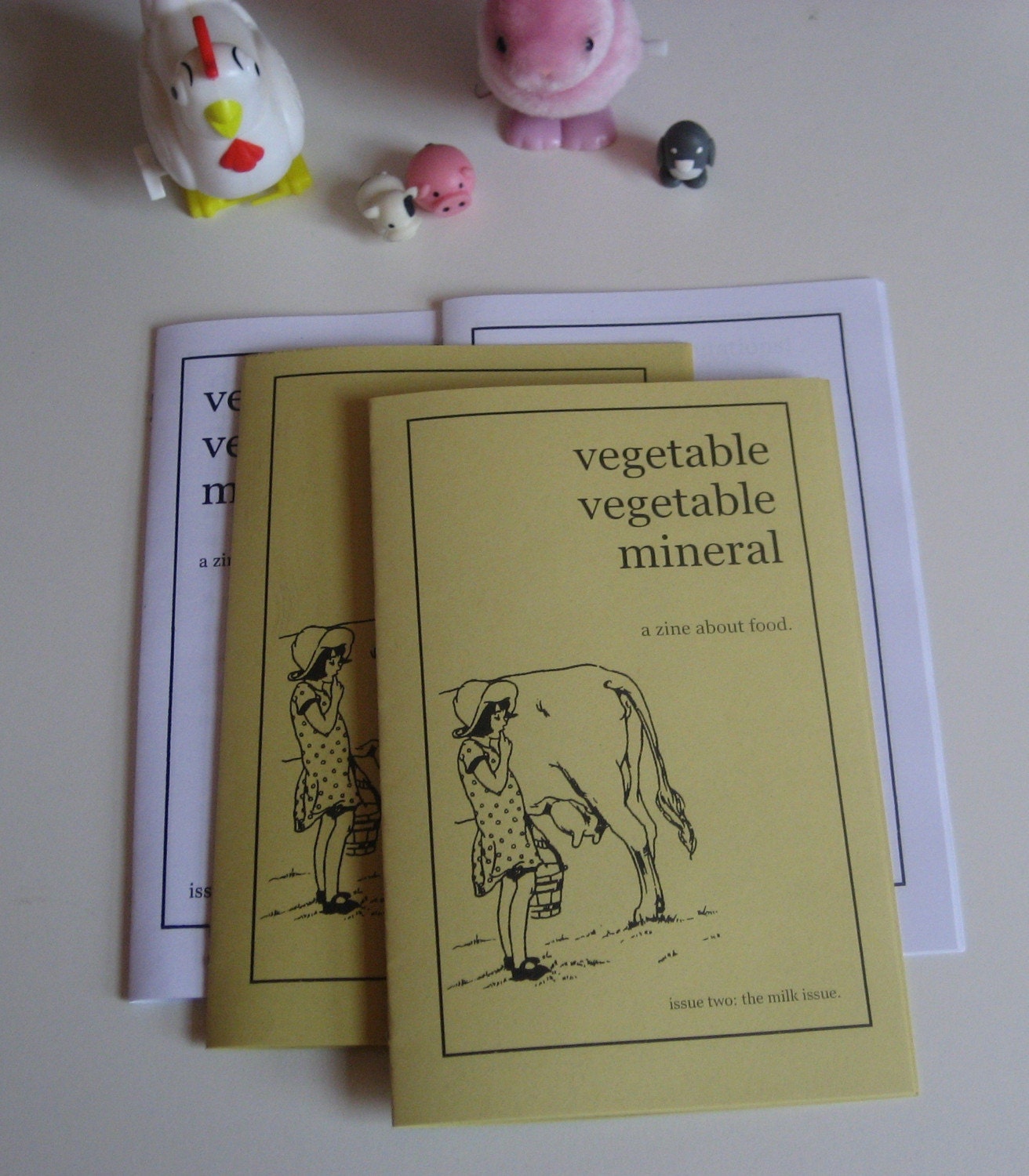 Zines given or sold to me by the author or editor:
Bay State Badass, nos. 1 and 2, a bike zine by Team Smash Em Up.
Zines T43b

Image from Smith College Archives, with which one of the zine's creators is currently associated.
Around now you may be thinking, "Well fucking hell, lady, this don't sound safe at all. You yourself are frequently smashed, so whyyy persevere?!"
What the hell is safe? Walking's not "safe"--cars kill peds all the time. Public transit ain't "safe." One time the Silver Line caught fire in a tunnel when I was on it. Driving sure as shit ain't safe--even when cars aren't smashing each other they're fueling foreign wars, extractive industries, climate change, and a profoundly unhealthy & antisocial culture. None of these protect you from sexual harassment & violence. LIFE is not safe. Falling in love is not safe. So I have this weirdo inappropriate crush on Michelle Obama.
no. 1, p. 8 The last line is more a part of the next bit than the bit I quoted, but it was too good not to include.
Oh, and I talked to a lawyer. He said that smearing menstrual blood on one's [traffic infraction fine] check is very naughty. So if you get a citation pay it and don't smear the face of the check with menstrual blood.
no. 2, p. 35 
Jenna Brager
Interview Clothes which is comprised of hairy, tattooed paper dolls and their clothes for you to cut out and dress up, made by Jenna and her friend Jami Sailor (a librarian who makes zines, like me, except she's been making zines longer but hasn't been a librarian the whole time) Zines B734c 2011
Sassyfrass Circus by Jenna
Zines B734s
a favorite quote from each issue in the batch:
#2 "because a vegan sausage fest is still a sausage fest."
#3 "how many times do you have to draw yerself jacking off to get rejected from grad skool?" (she does draw herself with her hands in her pants an awful lot...") (and by "awful," I don't mean "awful."
#4 "a judge in the recent baltimore city paper comics contest compared my work to Cathy.
BULLSHIT we cry. why does every female artist who draws 'bout lady stuff get compared to Cathy? FUCK CATHY. I AM NOTHING LIKE CATHY."
#6

#7 "I took a job funded by a major government non-profit, at my old university.
[supervisor] "Okay! Let's eradicate poverty, but remember! We have to be completely non-partisan, and take no political stances.
"And you have no budget."
Daniela Gitlin's University Writing class zine No, Listen!
Zines U55n 2012
Juliana Strawn's Occupy Wall Street compilation
Zines S7739ows 2012
Money in politics is like steroids in baseball, you cannot compete without it, and until the entire system is changed, fair-play will not exist.
J.D.
Something I found interesting was that I didn't meet anyone who wanted to donate money -- they mostly wanted to devote time and energy and resources.
Juliana
Carrie McNinch, You Don't Get There From Here #22
Insightful and raw daily comics, including lots of cats. Well, two cats, repeatedly.
Zines M25y
Sarah Detweiler, Roam (for the life of little things)
Zines D48r
Another librarian, Sugene Yang-Kelly, All This Is Mine #s 15 & 16
Zines Y36a
Here are some of the Library of Congress subject headings used to describe the 30 zines:
Alternative rock musicians--Interviews.
Asian American women.
Automobile travel--United States--21st century.
Barnard College--Students. Bicycles--Handbooks, manuals, etc.
Bicycles--Law and legislation--Massachusetts.
Cats--Comic books, strips, etc.
Childbirth--United States--21st century.
Columbia University--Students.
Creative writing--Handbooks, manuals, etc.
Dairy products industry--Political aspects--United States.
Dating (Social customs)--United States--21st century.
Diaries--Comic books, strips, etc.
Fibromyalgia--Patients.
Gender identity.
Handicraft--United States--21st century.
Internet and women--United States--20th century.
Jewish women--United States--21st century.
Korean American women.
Lesbians--United States--Comic books, strips, etc.
Librarians--United States.
Mothers--United States--21st century.
Occupy movement--New York (State)--New York--Popular works.
Online chat groups--20th century--Political aspects--United States.
Paper dolls--Specimens.
Punk culture--United States--20th century.
Residents (Medicine)--United States--21st century.
Sex discrimination against women--United States--21st century.
Single mothers--United States--21st century.
Teenage girls--United States. Teenagers--United States--21st century.
Temporary employees--United States--20th century.
Veganism.
Women college students--United States.
Women cyclists--United States--21st century.
Working class--United States--20th century.