Acquired from the Creator
All Was Well: An Analysis of Therapeutic Techniques for PTSD in Harry Potter by Sarah Sawyers-Lovett, 2016
Anecdata #1 by Olivia M., 2015
Asexual Content #1: Relationships by Olivia M., 2016
Accessible version (has image descriptions, larger, white pages, and uses Open Dyslexic Mono font)
Chipped Teeth: a Perzine About Mental Health #4 by Nicole Harring, 2015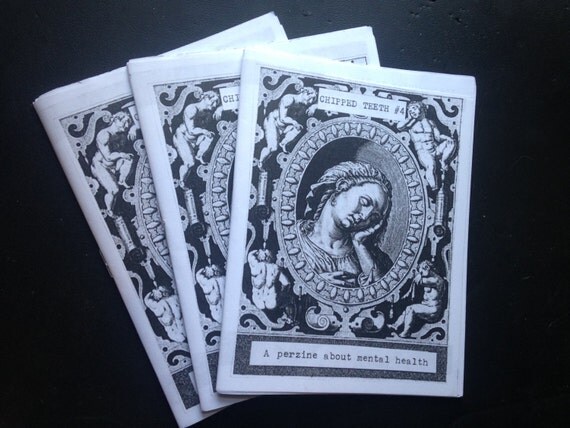 Collide: On Physical and Mental Illness #3: Family by JC, 2015
Ker-Bloom! #124: Spectral Vessel by Artnoose, 2017
Noisy Jewelry #1 by She-ra, 1992
Shared Authority: Zine Union Catalog for Beginners by Jenna Freedman, Lauren Kehoe, Marti Massana Ferre, and Alex Segal, 2017
Cutlass #8 by Janice Flux, 2003
but i am not male, or trans, or really gender queer; i am girl like you have never seen
I Can See by Your Outfit That You Are a Cowboy: The First Six by Janice Flux, 2004
Misfit Toy by Vix Spooky, 2002ish?
Mixer by Una Crow, 2002
Nervous Organism by Rita Wong, 2003
No One Saw the Carny Go... #1 by Janice Flux, 199x?
 
New-to-Us Library of Congress Subject Headings
Asexual people. 
Asexuality (Sexual orientation)
Digital humanities. 
Political poetry. 
Post-traumatic stress disorder in literature. 
Warehouses--Fires and fire prevention.