Gift of the Creator
Dislocations #2 by Candace Mooers, 2016
The Inside Scoop on Health and Wellness! by Lauren Bonilla, 2014
A Zine for You by Alli Hadfield, 2017
Feminismo No Mierda/Feminism Not Chicken Shit by Paloma Negra and Papoosa Loosa, 2015
Invincible Summer #20 by Nicole J. Georges / Clutch #23 by Clutch McBastard, 2011
Lego Shipwreck by Stephanie Zuppo, 2014
One Time Only by Cassie J. Sneider, drawn by Nick Rhode, 2009
Phlegm Fatale #3: Don't Look Down by Ariana, 2014
Sister Spit 2012 End of the World Tour Coloring Book by Cassie J. Sneider, 2012
Star Cinema by Dre Grigoropol, 2011 or earlier?
Tazewell's Favorite Eccentric #3 by Sarah Sawyers-Lovett, 1996?
"I'm learning not to ever confuse nostalgia with wanting to return."
Tour '88: The Illustrated Biography of a Magical T-Shirt by Cassie J. Sneider, 2008
We All Want a Revolution by Terra, 2016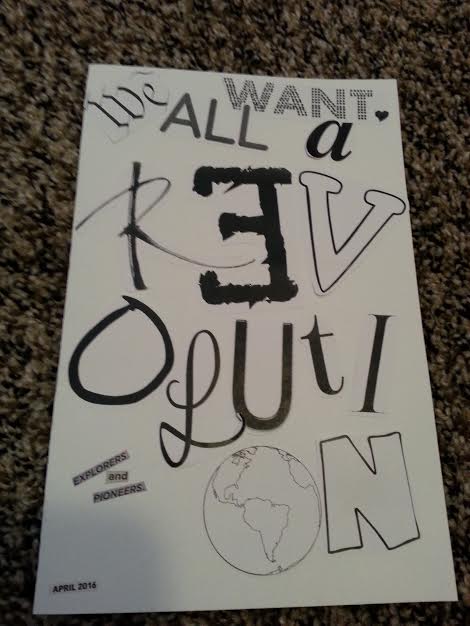 We Got to Organize by Jayme and Tonez, 2014?
New-to-Us Library of Congress Subject Headings
LEGO toys--Comic books, strips, etc.