Acquired from the Creator
Band T-Shirt by Vanessa Berry, 2011
Biblioburbia: Sydney Libraries by Vanessa Berry, 2012
"As I examined a copy of 'David Copperfield' a woman ran past me, then through a door into a secret librarian room, to emerge a few moments later with a UHU glue stick. Adhesive emergency!"
Ever Evolving Bastion of Freakdom: A Quimby's Bookstore History in Words and Pictures by Liz Mason and Keith Helt, 2016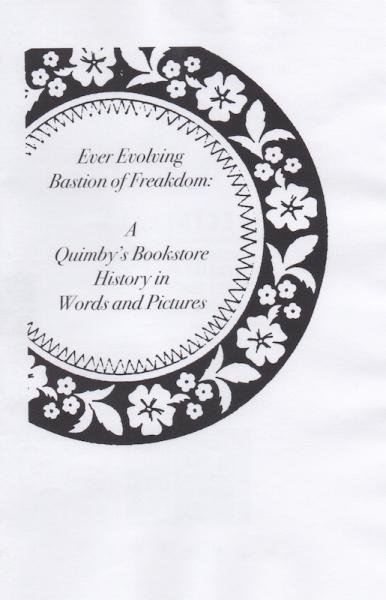 Femme Mache #1: Where Do We Go From Here? 2017
I Wear You Clothes Like Armour: A Zine About Throwing Muses by Vanessa Berry and Chiara, 2015
Kaur Voices [Kaurs & the Revolution] by Jaipreet Kaur Sethi and Tanveer Singh, 2017
A Neurodivergent Zine by Erica F. Meier, 2017
Black Lives Matter by Christina Jackson and Allahya Robinson, 2017?
Lesbian Gay Bisexual Cross-Dresser History in 1973-2000 by Baltimore Local 1 Youth Press, 2017?
Summary of the Problem by Candice Freeman, 2017?
 
Gift of Lissa Goldstein
Smart Like Eve #3 by Ann Carroll, 1994
Sonder Vorstellung: Was Sie schon immer uber zines Wissen Wolten, 2017
Thanks, Charlotte Price for translation help!
Sunny Sundae Smile #3 by Dawn and Jen, 1993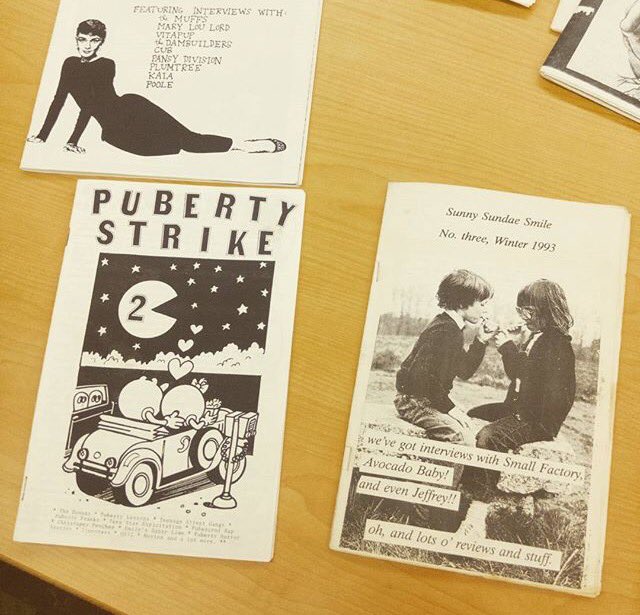 Hang Ups and Hard Work #2 (Electric Boogaloo Edition) by Emma Karin Eriksson, 2014
"Both of us were young, stupid and had sex drives like muscle cars."

New-to-Us Library of Congress Subject Headings
Black lives matter movement.
Sikh women.
Throwing Muses (Musical group).
Trump, Donald, 1946- Public opinion.