Acquired from the Creator
Barnard Bold 2017, designed by Mia Ciallella
Cat Feelings: Life Mewsings in Cat Form from Jenn Paige Gordon, 2016
Color a Comic Coloring Book by Jolie Nuñez-Noggle, 2015
The Escapist Artist #41-42 by Jolie Nuñez-Noggle, 2016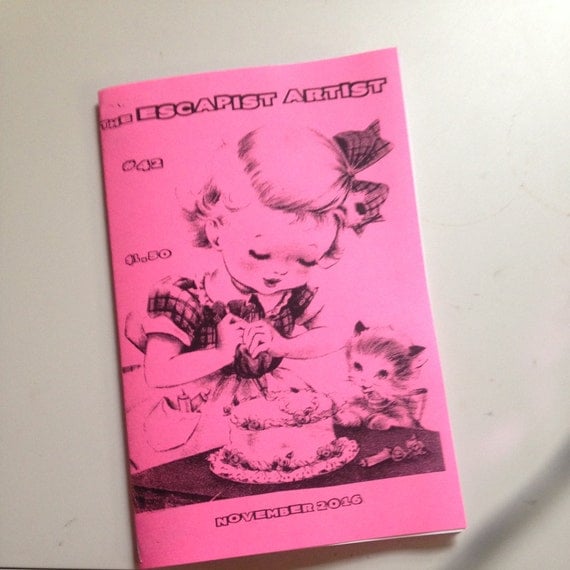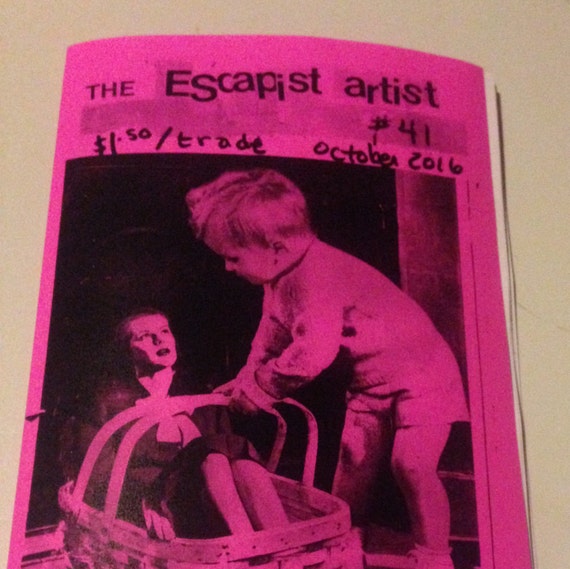 Future Fantasteek #18: Fake News & Alternative Facts by Jackie Batey, 2017
Laugh Riot: A Newsletter by Jolie Nuñez-Noggle, 2016
Tech Notes by Jess Malcolm, 2015?
"shoutout to Barnard IMATS/AV for giving me a workstudy job that ultimately shaped my whole life. :)"
Tributaries #5-6 by JC, 2014-2016
On being disabled at Target:
"yeah, we don't want people who don't actually have the need to use a handicap space out of convenience or arrogance or whatever, but it's also nobody's fucking business to police, judge, or assign who gets to identify as physically disabled other than that person and maybe (only maybe) their doctor." #5
On being disabled at work at the library:
"ADULT: What's wrong with you?
"ME: I'm fine, do you have a library question?
"CHILD: What happened, why are you wearing that thing?
"ME: Oh, it was hurting and this makes it feel stronger.
"CHILD: ...Like Luky Skywalker?
"ME: Exactly like Luke Skywalker." #6

Gift of Lissa Goldstein
Foxy #4 guest editor Kendra Gaeta, 1996
Live Beat #3 by Yael Grauer, 1993?
Rollerderby #20 by Lisa Carver, 1997
Stumble #4 by Renée S. Bessette, 1993
Includes an interview with Riot Boy zine editor Bob C., where he critiques riot grrrl (totalitarian feminists).
 
New-to-Us Library of Congress Subject Headings
Attell, Dave.
Theaters--Stage-setting and scenery--Handbooks, manuals, etc.