Here's a picture of our table, courtesy of former zine intern Julie. 
I tried to control myself, but still ended up acquiring quite a few zines at the fest:
The 77, bus musings written by Katie Haegele, who is a big favorite at the Barnard Zine Library, with a cover by Jennifer Cuellar. Zines B344ss 2008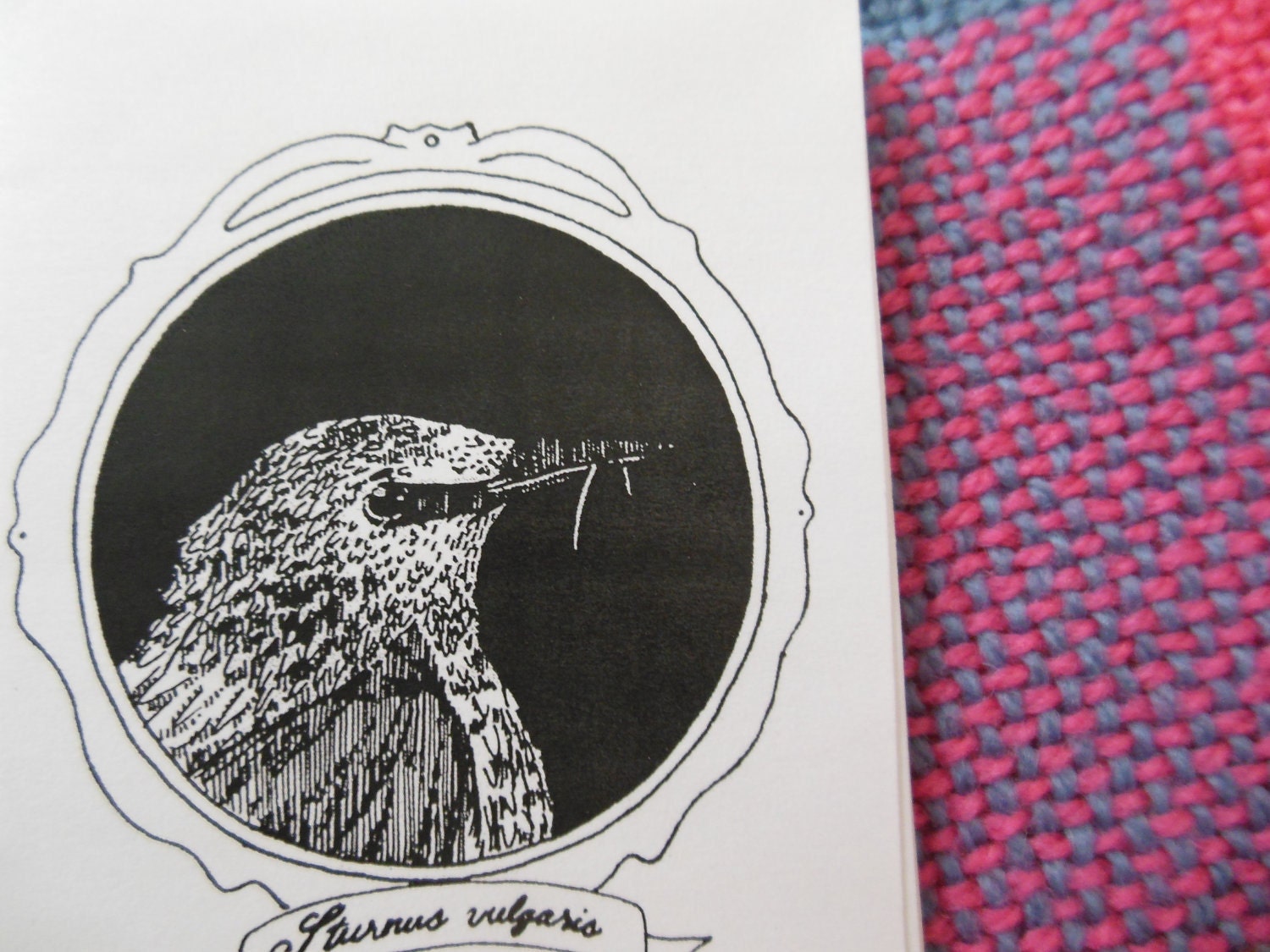 Annus Horribilis, a comp zine about having a bad year, edited by Raequel Solomon. Favorite essay title "Why 1995 Was the Worst Year of My Life (Abridged)," by Robyn Baylor.  Zines S6566a 2008
Apoca Lit Zine by Jillian Endtimes. It's a literary art zine about consumption, as best I can tell. Describing art zines is not my forte, unfortunately. Zines E538a
Bind/Mend/Discard put together by Brooklyn College Library zines intern Erica Saunders. It includes an interview with Elvis Bakaitis and a reprint of Kate Angell and Marie Selavy's Riot Grrrl Library Manifesto. Zines B76655b
Bureau of Unknown Destinations: Patchogue Off Season 2012, a rare one-off zine by Ayun Halliday. Zines H25b 2012
Ayun participates in an art project from the Proteus Gowanus Gallery. 

Childlike Empress #s 0, 1 & 1.5 by Raequel Solomon. Zines S6566c
#0 features, among other things, the rule for a Jack Van Impe drinking game. Kudos, also for numbering a first issue 0. Most first zines would benefit from having the pressure taken off of them in such a manner. 
Deafula #s 1-3, associated with the email handle thecityonfire. Zines C58d 
In #1 the author gives advice on interacting with deaf people "in the wild." She breaks the horrific news that neither audiologist appointments nor hearing aids are covered by health insurance in #2. She estimates her lifetime hearing aid and battery expenses will top $32,000 (which seems low to me). PS Hearing loss is a pre-existing condition, so a deaf person should be grateful if she has health insurance at all. (That was meant to be ironic, ok?) I assigned Audiology--Economic aspects as a subject heading.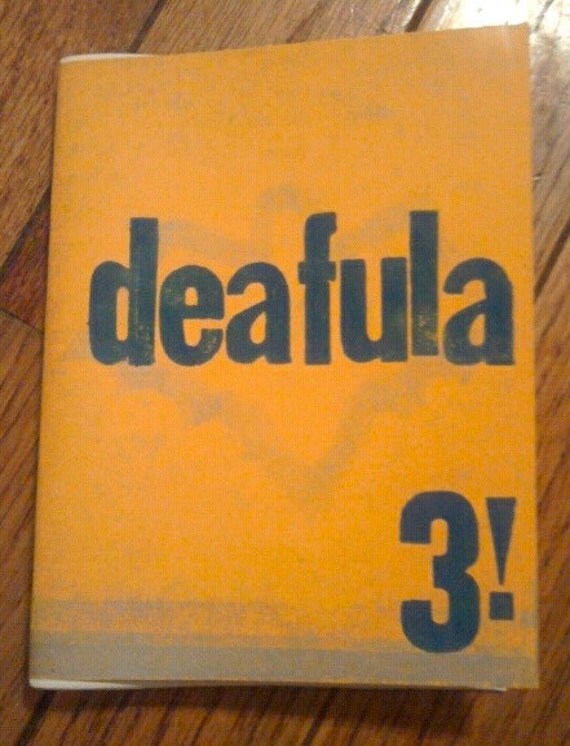 Doris #29, by the ever fierce and ever loving Cindy Crabb.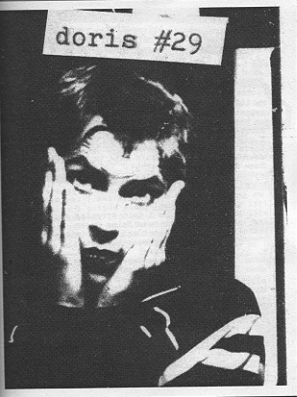 Fewer Mannequins #1, literary compilation zinester Andria Alefhi's first perzine. Andria's other zine, We'll Never Have Paris, is slicker than Fewer Mannequins, an old school cut and paste number, and we like it! Zines A444f


Hazel Is White is comprised of unrelated minicomics by author/artist Hazel Newlevant, including pieces on Zeus getting it on, illustrated Cake lyrics and a wordless Cambodian fairy tale. Zines N495h 2010

Homos in Herstory: 1920s edition, by Elvis Bakaitis. "...the 1920s is a pretty queer decade" writes Elvis, and they source all their facts. ♥
In which we learn lots of interesting historical tidbits, including that a 1925 lesbian tearoom called "Eve's Hangout" boasted a sign that read, "Men are admitted, but not welcome." Zines B3535h 1920s 2012

The La-La Theory #8 : Made by Hand, by our friend Katie Haegele. Zines H344l no.8 2012
Another art project zine! Katie put notebooks on school desks at an art show and had people respond to writing prompts. She asked easy-to-answer questions (e.g., first job, favorite pair of shoes, read any good books lately), but the zine isn't about their answers, it's about their handwriting!


Katie was our next-door tabler. It was awesome to spend the day with her. Photo by Anna White for the Brooklyn Zine Fest.
Lolita #3 by Jem is comprised of six trifolded pages, each on a different topic. I think my favorite is the one where she writes about (and illustrates) what she liked about several exes, cuz usually that's not how people talk about their exes! Zines R677t no.3 2009

Mechanism Exploded, a one-page folding-art zine by Olivia Fox. F696m 2012
Misadventures in Amateur Counseling: a mini-comic by Jordan Alam, Barnard Well Woman Peer Educator
The ups and downs of a college student's life in 16 tiny, illustrated pages. Zines A436m 2012
Systris Does the Podosphere by Raequel Solomon. Zines 6566s 2007
In which our heroine shares her DIY media knowledge.
The Systris Reader, another offering from Raequel Solomon, this time collected writings from her community college classes. Zines S6566r 2007 
Twinks for Sale, another zine from Elvis Bakaitis, this one about "female-bodied queerballs" with "dashing yet boyish looks" and an "impish spirit, coupled with an elfin prance." Is it okay to buy pink sheets if you're female-bodied and genderqueer?!? Zines B3535t 2011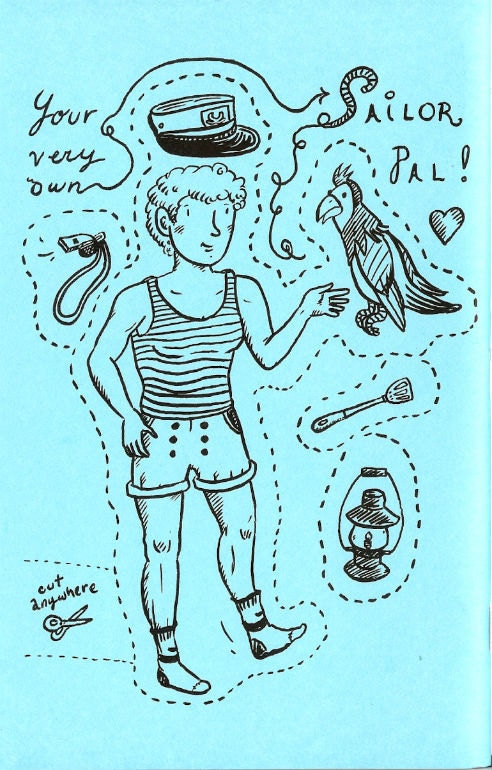 [Womanimalistic] 2012 calendar by Caroline Paquita. Zines P26c 2012

Womanimalistic #2 by Caroline Paquita, which caused us to use the Library of Congress subject heading "Vagina--Pictorial works" to describe it in the catalog record. Zines P26w

Two upcoming events at which we hope to acquire more delicious zines:
Women of Color Zine Symposium, June 2, 2012
Pete's Mini Zine Fest, July 21, 2012
In the meantime, we'll get back to cataloging a donation by Chris Baty, and then get to other donations that are patiently awaiting cataloging.