I'm sad to be missing the ALA Annual Conference in San Francisco, but happy to have been able to spend my time cataloging zines instead of conferencing. Still, missing out on the fun at the Zine Pavilion is killing me.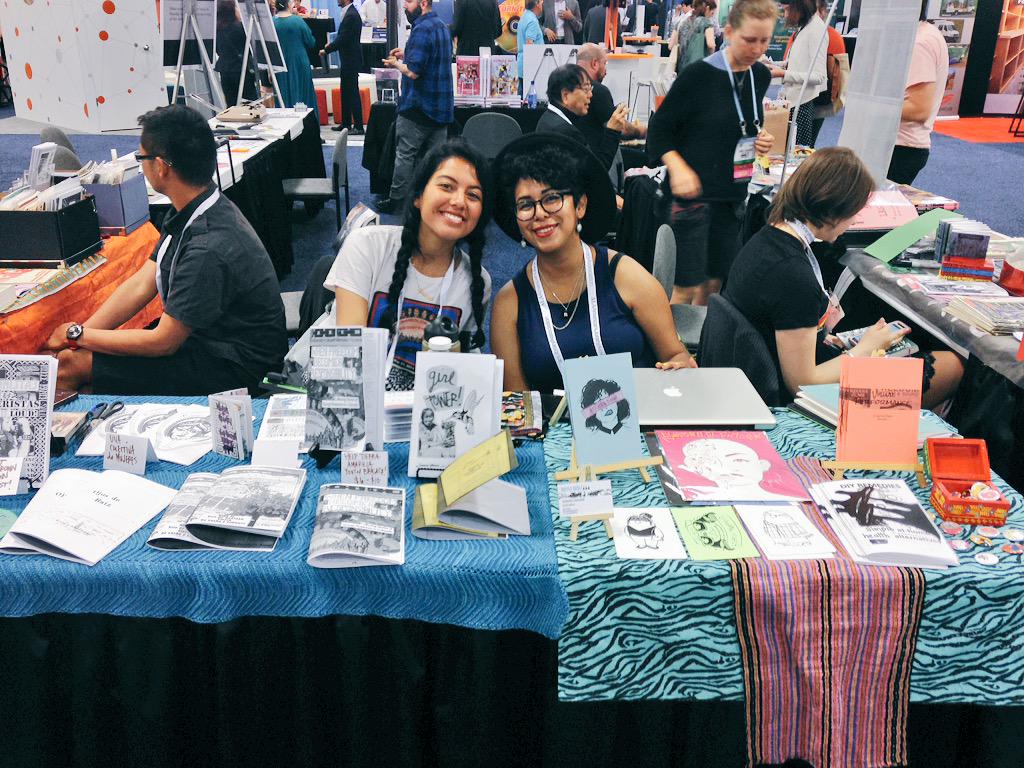 Photo from @OCREFORMA

 
Gift of Cheryl Tapper
Bitchfield #18, 21 by Courtney, 1996 & 1997?
"...an outsider in nursery school."
Bite Me! #3 by Jenny, 1996
Band interviews, with questions like "Who do you have crushes on?"
Blood Pudding #2 by Charity, 1996?
Bitter Critter #1 by Alissa Fox, 1996
Blurred by A.E., 199x?
A Book of Songs by ?, 199x?
If you have any information on this zine--author, date, location, please advise!
Booty #25 by Anne Thalheimer, 2011
Breakfast at Twilight #5, Erica, 2012
"The defining trait of my online identity is overwhelming apathy."
Bust #1: a Day in the Life edited by Celina Hex and Betty Boob, 1993

Cover from TopYaps
Come for the nostalgia, stay for Jane Hanover's feminist critique of Lifetime movies and Jane Hanauer's erotic Santa Claus story.
Busy Bea's Bush #1-2 by Nicole, 1994?
Cartography for Beginners #2 by April Hornbuckle, 2003
The Cheap Vegan #18 by Stephanie S., 2004

Purchased from the Creator
Mad Mulatta #1-2 by Brittany Couch, 2014-2015?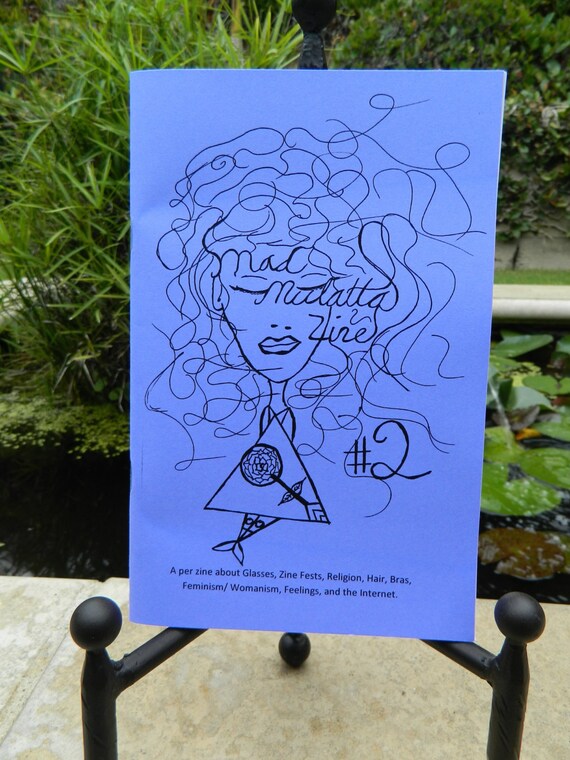 "I discovered my breasts in 7th grade science class."

New-to-Us Library of Congress Subject Headings
Swiss Americans.