Gift of Emily Nilsson
Delayed Replays volume 1 by Liz Prince, 2005

Cover from Optical Sloth
This minicomic depicts Liz's everyday interactions: snow, bosses, pet cat, boyfriend, mix tape making, video games, school, boogers, work, and farts.
Mother Limbs by Julia L-C, 2008?
Seesaw by Sara Edward-Corbett, 2005
Sing Along Forever: a Love Letter to Bouncing Souls by Liz Baillie, 2008
Tales of a Teenage Nothing by Tania Schrag, 2004?
A Tapir Caper by Raquel M. Reyes, 2004?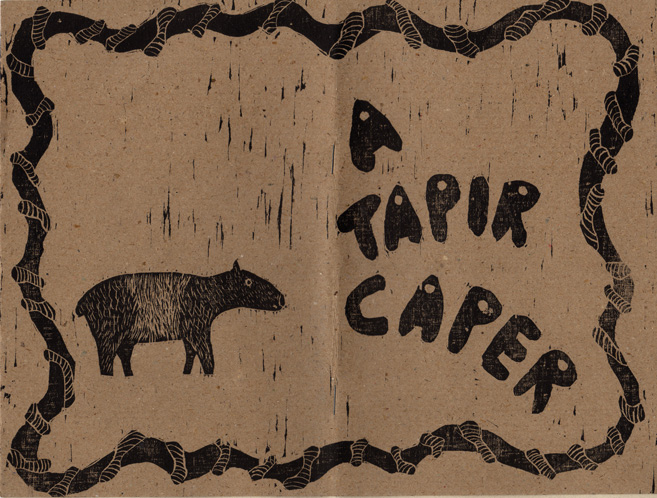 Teen Power! by Joey Sayers, 2007
Unicronomicon volume 2, 4 by Catherine Peach and Pals, 2009, 2011
Zigzaggery by Kirstin T., 200x?
 
What Happens Next #3, 4, 8, 9, 12, 13, 21-24 edited by Alan Blaustein, Marie Grottola, Dolores Kestler and Eve Packer, 1989-1990, 1997
 
Purchased from the Creator
The Mustache That Played Roller Derby by Iliana H., 2014
"Even though she kept falling, the little mustache did not give up. After a while the little mustache became Amaze-balls at this sport. She made many great friends at derby."

New-to-Us Library of Congress Subject Headings
Bouncing Souls (Musical Group)--Comic books, strips, etc.
Tapirs--Comic books, strips, etc.