Against the Flood #2-4 by Hannah, 2008?-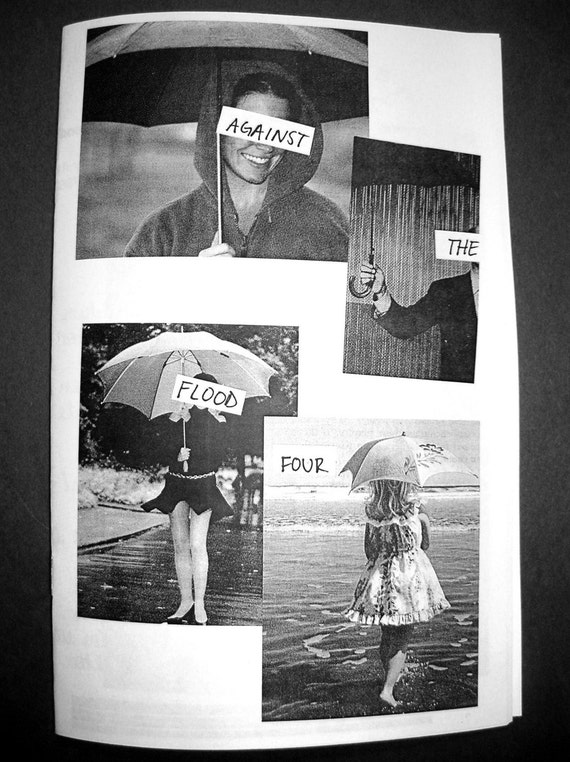 Cover from dumpstermouse Etsy shop
"I don't want to be telling you this. My ego is screaming at me to stop writing about [cutting myself]. I want to be a good role model, someone who deals with her depression by going for a bike ride, taking to a friend or writing in her journal. But if you are depressed then you know that part of depression is that you don't always feel like doing these things. Sometimes you feel like hurting yourself."
I gotta say this excerpt reinforces the power of zines: first person reality, stuff that couldn't get published published because it might be considered dangerous, but might actually be the most useful and relatable thing a person could read. Quoted with permission. 
ANAlog: Dispatches on D.I.Y. Anorexia Recovery #1-2 by Ponyboy Violet, 2013?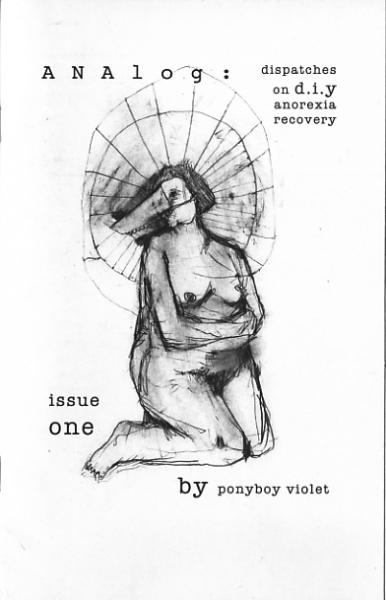 Cover from Quimby's
Issue 1 pairs clip art images of the medical caduceus symbol and a dildo. I love the question that poses--is healthcare penetrative and/or an assistive device for self-pleasure?
Danger Unheard: Deafness and the Police by Deafula with support from Research and Destroy, 2014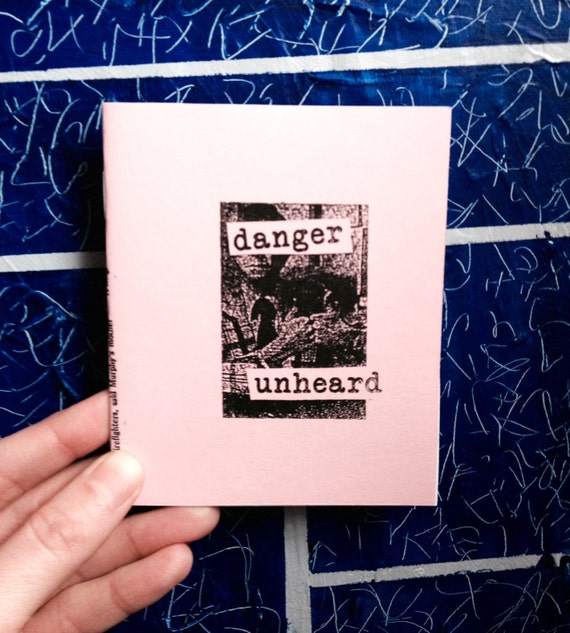 Cover from Deafula's Etsy shop
Fat Grrrlz #1-2 by Brandi Lee, 2008

Cover from Brandi's blog
"I am an immoral fat fuck. I love eating and I love fucking."
Fat Zines: Widening Spaces for Multiple Voices and Experiences by Brandi Lee, 2014
How to Disclose Your STI & Feel Good About It: a Pocket Guide by Ess Elle, 2014

Cover from lynylfish Tumblr
Living in La La Land #4 by Jenny Gonzalez-Blitz, 2014

Cover from Feminist Zine Fest interview
You're Doing It Wrong: Tales of Feminist Horror and Other Stories #1-4 by Stevie Wilson, 2011?-2013?

Covers from Zanadu Comics
In my pre-catalog I described the cover of #2 "paper doll self-portrait with cat."
Yr Gonna Hear Me RoR! by Eleanor Whitney, 2014?
Eleanor, undeterred by brogrammers, begins to learn coding, starting with open source programming language Ruby on Rails.
Ruby on rails (Electronic resource)--Study and teaching.
Women computer programmers.