Gift, Trade or Purchase from the Creator or a Contributor
Books as Art by Louise Kulp, 2013 or 2014
The Howling Fantod #1 by leahmiraj, 2014
Includes an essay by a woman about delivering her own baby. Whoa.
MatsuZIN(e)A: a Collection of Stories by the Matsushima family, including A'misa Chiu, 2008 or 2009?
Muchacha #9: Body Positivity by Daisy Salinas, 2014

Cover from Muchacha blog
Nisei Stories of Faith #1-3 rotating editorship, 2008

Cover from Iwa
Nonspace #1-2 by Nadia & Marcea, 2014
Shards of Glass in Your Eye #12 by Kari Tervo, 2014
They say the measure of a person's character is how they respond in a crisis. So I'm not sure what to think of myself tonight after I caused a clattering, hissing avalanche of Diet Coke cans at 7-11, and then ran away.
SqueeZine! #1 by the Brooklyn Accordion Club, 2014

Cover from the group's Meetup
Takeoff & Landing by Alicia Mountain, 2014
I wanted to offer something for the times when your devices have to be stowed or when you are deep in the analog wilderness.
Writing the Way Through: Writing Workshop for Caregivers edited by Elsa Asher & Jane Zhao, 2014
You Don't Get There from Here: a Memoir Comic in Diary Form #30 by Carrie McNinch, 2014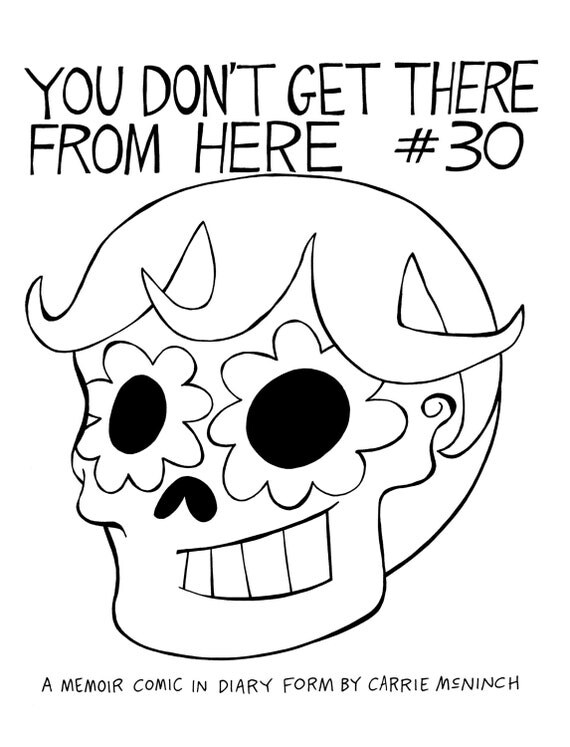 Cover from author's shop

Gift of Kristie Miller
Boredom Sucks #4 by Lauren Martin, 1994
Hag Rag #69 by Skuld, 2000

New-to-Us Library of Congress Subject Headings
Japanese American families.