Acquired from the Creator
Fruntimmersord by Mr. Elvis and Stina, 2015
A minicomic exploration of female-gendered Swedish words, inspired by "tjejlyssna - to girl-listen; listening to the same song over and over."
I Remember These Places When They Used to Exist by Jennie Hinchcliff and Carolee Gilligan Wheeler, 2015
Available for download, login required
Karma Points #1 (two zines with the same title and number, but different authors) by RMA (Rubin Museum of Art) Teens, 2010
Dear Diary, 
Today, I began my first day as a working class deity. 
Sigh, I never thought it would come to this. 
That I, Avalokiteshvara, the Holder of the Lotus and 
the Lord of the World, as mortals call me, would need
a job, but then, this is New York, and the cost of
living is ridiculous
So, for hours, I 
stood near the entrance          of Yellow Rat Bastard
watching young men in
too tight jeans come in
and out. I'  ve come to          the conclusion that
either people never never
shoplift or my 1,000         hands and eleven heads
make them think twice
my feet are killing me.
If only, I had a dozen         feet, too, to constantly
shift my weight. I  'd be perfect at this job.
Anyway need some rest.
Peace, compassion, and faith, 
Avalokiteshvara 
Ker-bloom! #117: It's Just a Rash by Artnoose, 2015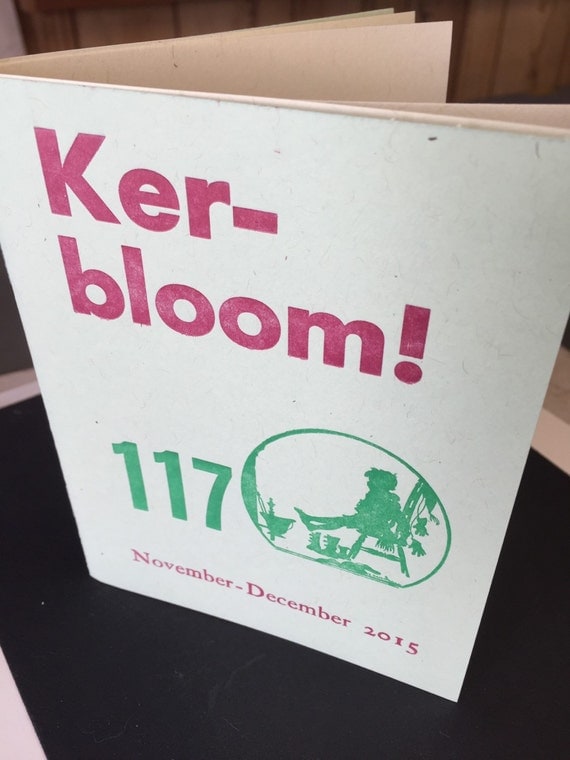 Cover from Artnoose's shop
"It's kind of an punk inside joke. It seems like in most circles I have been around, everyone has a story about scabies, hitchhiking woes, dumpster diving horror stories, or problems crossing the Canadian border."
Leeking Ink #33: 20th Anniversary Issue by Davida Gypsy Breier, 2015

Cover from Leeking Inc website
Xerography Debt #38, edited by Davida Gypsy Breier, 2016
"For some people a local bar is what makes a neighborhood home. For me it is the post office."
You Don't Get There from Here #36 by Carrie McNinch, 2015

Cover from Blackguard blog
Zines as Productive Disruption in the Classroom by Kelly McElroy, 2012
"Well, zines are digital technology, in the sense of 'of or relating to fingers.' Zines are made by hand."

Gift of Nicole Hunter
Jennifer Daydreamer #1: Oliver by Jennifer Daydreamer, 2003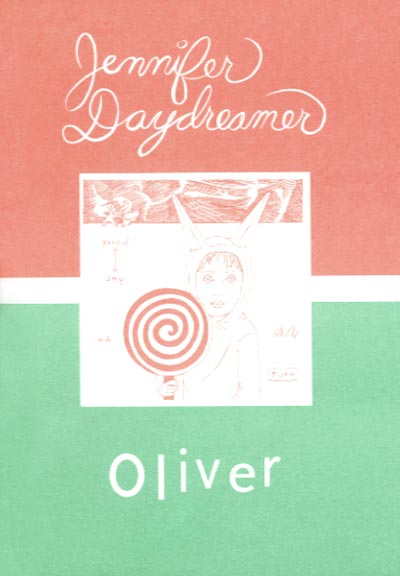 Cover from Top Shelf Productions

New-to-Us Library of Congress Subject Headings
Hinduism--Study and teaching. 
Rubin Museum of Art (New York, N.Y.)--Education
Scabies. 
Swedish language--Gender.