Acquired from the Creator
Handbook of the Golden Girls by Barnard Senior Experience zine workshop participants, 2016
Hero by Suze Myers, 2016
Home by Suze Myers, 2016
Hunger Pangs by Suze Myers, 2016
It Feels Like the Universe to Me by Michelle Loo, 2016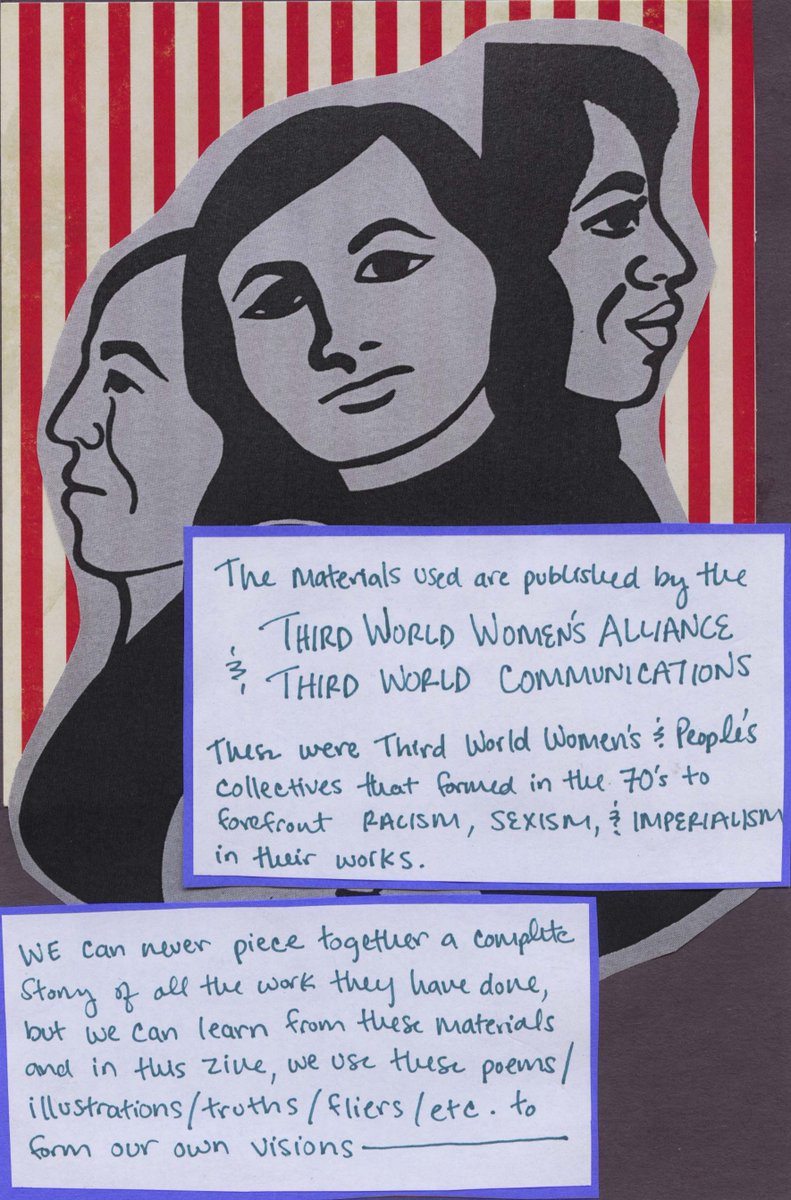 Interior page from Shange Worlds on Twitter
Things That Feel Like Magic by Suze Myers, 2016
What a Crush Is by Suze Myers, 2016
Where Have All the Feminist Bookstores Gone? by Mr. Elvis, 2016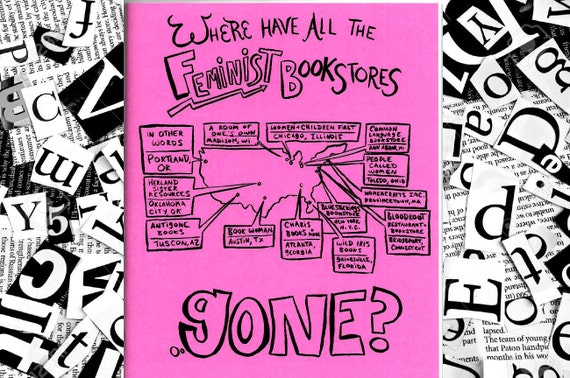 Cover from CaptainElvis shop
 
Ecstasy in Wonderland #1: DykeGrrrl by Cera, 1996 or 1997?
"'member all opinions that lie here in that i wrote are my own and subject to change and dismemberment at a later date."
Ego Records by Jolie Nuñez-Noggle, 1998
Fragments #3 by Ronni, 1994
"This is about my recurring lack of self-esteem.  About forcing myself not to worry what you think and just write.  And photocopy and let strangers and others read it.  Without caring if anyone thinks it's a waste of paper, a pathetic attempt, or even it I think so sometimes."
From the Inside #1 by Whitney Hubbs, 1998?
Hangnail #5 by Lee Ann, 1993?
Have You Seen the Dog Lately: Fall Issue by Jenny and Serena Makovsky, 1997?
The High School (Queer) Crush by Theresa E. Molter, 1990s?
Le Gros Gaëtan by Éléonore Forêt, 2002
Written mostly in French. Thanks, Megnot Mulugeta BC '19, for reading and describing the text!

New-to-Us Library of Congress Subject Headings
Women's bookstores--United States--History--Comic books, strips, etc.