Lantern Girl #3 by Kristy, 2002
Limousine #7 by Libby Lampert, 1998
I've been on a diet of self-hatred since I was born a girl.
 
August 1, 2006 by Celia Perez, 2006
I Kicked a Boy #1 by Leah, 1994?
if i used your stuff without permission, it's probably because A) i couldn't get in touch with you, or B) i never heard back from ou after writing. sorry. feel free to bitch at me anyway if you enjoy that.
I Was a Teenage Girl Army #2 by Caitlin, 1990s
Kusp #3 by Sara, 1996
On attending a classism workshop at a riot grrrl convention and critiquing her own critique of it.
in what i've written so far, i've been separating myself quite conveniently from what i'm calling the 'clueless middle class girls,' going so far as to make groups, 'a' and 'b' and to put myself in the other group. this is deceitful. i am a middle class girl too, and i have been clueless in my life. the girls i wrote about as group 'b' will learn and grow in their lives and not always be so naive.  also i don't know everything and i don't want ti to seem like i think i do.  if i allow myself to separate myself from a group of other girls and define them as knowing, i'm never going to learn more, i'm never going to grow. maybe it made me feel good for a while to be someone who understood a lot relative to the other people in the room. that's not an excuse for me to stop growing.
Pander Zine Distro: Mail Order Catalog Spring Summer 1999 by Ericka Baillie-Byrne
Sunshine Factory by Missy Kulik, 2000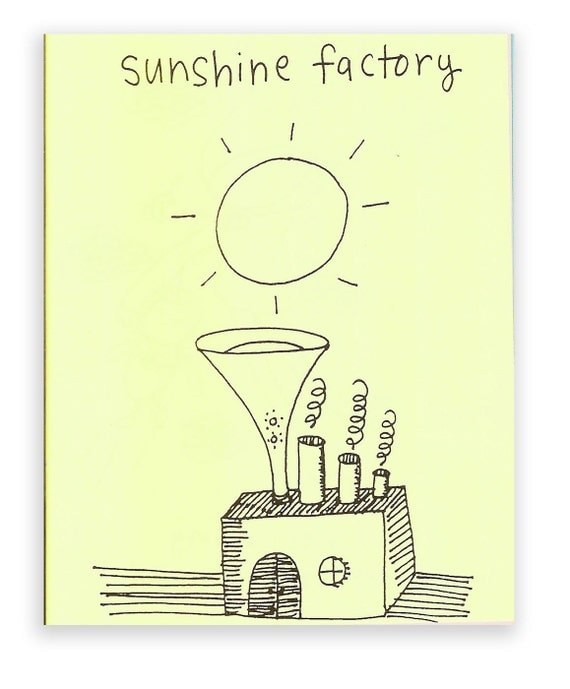 Cover from SugarCookie shop
Mad Cow #5 by Una Crow
From contributor Sarah's cats' to-do list
4. Divise expert plan to get into the fish aquarium
(n.b. running and smacking head into it--> tried already)
Monstress #4 by Una Crow, 2003

New-to-Us Library of Congress Subject Headings
Godzilla (Fictitious character)--Appreciation.
Monkees (Musical group).