Acquired from the Creator
9 Ways to Know You're Near a Unicorn by Iliana Hernandez, 2015

Center pages from goodthingsmag on Instagram

Gift of Cheryl Tapper
Do Not File Under Manifesto #5 by Jessika Rae, 2003
this is typewriter keys clicking into the night and into the morning trying to make sense of everything pounding in m y head and pumping through my veins. this is me learning to make my own noise.  this is me learning that you only fall if you look down and anway,a heart full of passion is worth a scraped knee here and there.
Fertile Ground: for People Who Dig Parenting #1 edited by Stacey Greenberg, 2003

Cover from Fertile Ground blog
Fighting Words by Ani Moneteleone, 1990s?
Flatter #5 by Jaina A. Davis, 1994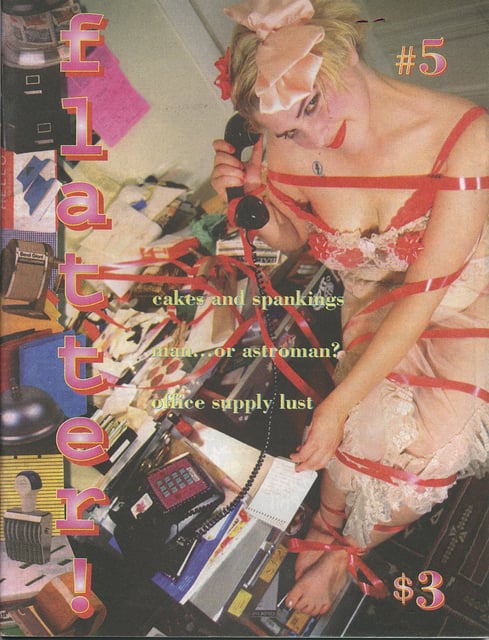 Cover from HiloBrow blog
Function #9 by Dawn, 1994
Melvin & Earl Catalog #2-4 by Anna and Lida, 1996-1997?
Memorytown U.S.A. #2 by Emily K. Larned, 1998
Messy Flower #2 by Hanna, 1995

Downloaded from the Internet
Bystander Intervention & De-Escalation Basics by Eleanor Whitney, 2016

Cover and back cover from Killer Femme blog

New-to-Us Library of Congress Subject Headings
Bystander effect.