Acquired from the Creator (most from NYC Zine Weekend, 2015)
Chocolate Milk: a Health & Fitness Zine by Julia Lipscomb, 2015
The most effective ways that I have lost weight in the past were spending hours on the elliptical after reading 50 pages of Kant...
and
CHANGE COMES SLOW. Remember to do laundry & brush your teeth & you'll be fine.
Country Queers / City Queers by Elvis B. and Stina Soderling, 2015?
There is an implied pressure on queer people to move to a safe city, instead of asking society to confront violence where it occurs.
Refers to rural hate crimes, including the murders of Brandon Teena and Matthew Shepard. So cities are safer to live in, if you're not part of of the dominant culture. They go on to observe:
Police brutality and gentrification are deeply tied up in all the "safety" or danger of cities; and these larger structures affect us all.
Important Life Lessons I Have Learned from the Plants I've Tried to Grow by Katie Haegele, 2015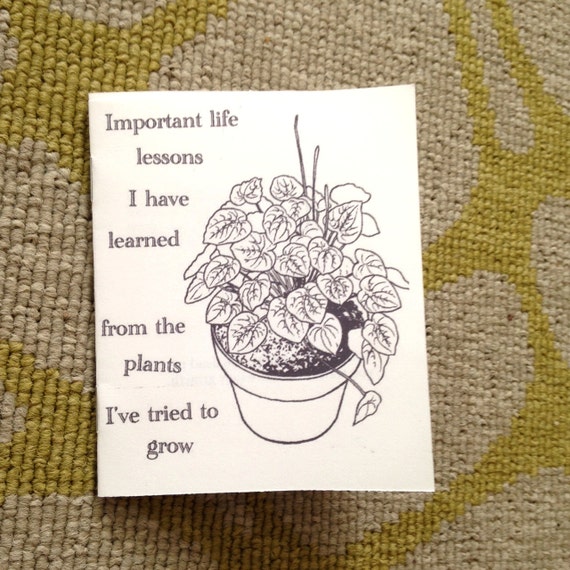 Cover from thelalatheory shop
It doesn't matter how good a plant looks; if the roots underground are weak or rotted or cramped for space, the thing is dying.
Laid: Stuff I Wish I'd Known About Sex Before I Started Having It (master flat) by Sarah Sawyers-Lovett, 2014

Cover from David Nilsen, Writer blog
A Little History of...Turn-of-the-Century Sexologists! by Elvis B., 2015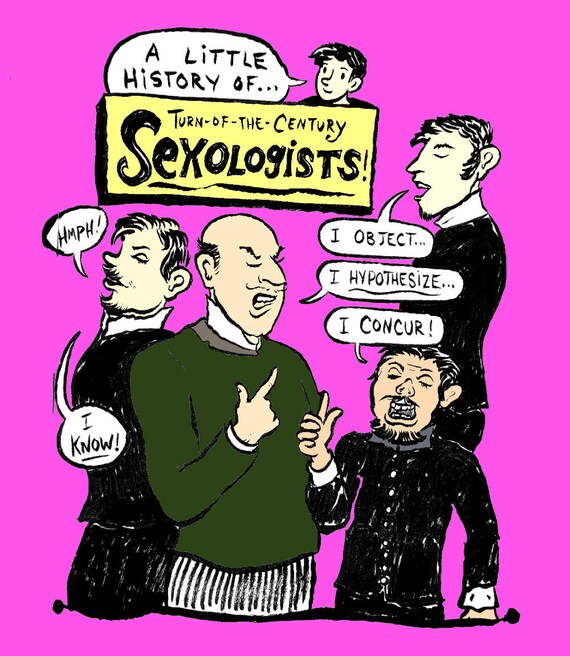 Cover from CaptainElvis shop
Living in La La Land #5 by Jenny Gonzalez-Blitz, 2015
My Vagina: Spoken Word by Sarah Jean Anderson, 2015?
oh,
your soapy bush in the shower!
i wanna gather your lather like
Dan Rather gathers!
Platform Edge #0 by Jenny Gonzalez-Blitz,2015?
The Real Ramona #2: the GWTW Issue by Karla Keffer, 2015

Cover from The Real Ramona Zine
Sister Horserider: Feminist Responses to Feministish Texts by Maud, 2015

Sister Horserider is the center bottom zine, from FoodFeud blog
*yes the title is an Audre Lorde reference*
This book is about theory texts, not cell phone texts. (I am the worst women's studies librarian in the history of women's studies.) In her exploration of Bad Feminist by Roxane Gay, the theory-informed zine creator writes
There are some pop culture essays in here that kind of went over my head (maybe I'll go watch Django and 12 Years a Slave now? But not The Help).
Lulz.
Wonder & Wander: a Personal Atlas of San Francisco #1, 3 by Annie Yu, 2013-2014
[Untitled] by Sarah Ay, 2014
You recognize that you
are the dirty laundry
and that maybe that is
better than being just
the arms that hold it.

New-to-us Library of Congress Subject Headings
Feminism in literature--History and criticism.
Hate crimes.
Kickboxing.
Mitchell, Margaret--1900-1949--Gone with the wind.
Rural gay men--Comic books, strips, etc.
Sexologists--Comic books, strips, etc.