Acquired from the Creator
請進來坐一下 (Please Come in and Sit Down) by Nathalie Levine, 2015

In Mandarin in Taiwanese
I ♥ Barry Manilow by Marya Errin Jones, 2014?
Later, another woman, overwhelmed by the moment actually threw her underwear onto the stage. You read that correctly.
I saw satin fly. 
Her life was extraordinary. Now you know she lived.
Women of Color #11: Food and Family History edited by Tonya L. Jones and Cathy Camper, 2016?

With the advent of cooking shows that feature predominantly white faces/stories, there tends to be a marginalization of what family/history/food mean to folks of color. When we are shown, it's through a white gaze. 
 
Dork Lifestyle [#1] by Missy Kulik, 1998?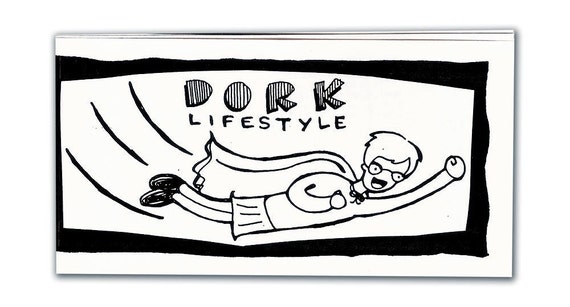 Head Trip by Sara Varon, 2000
Hues (Hear Us Emerging Sisters): spring/summer1995, winter 1996, winter 1997, summer 1997, March/April 1999
PekoPeko: a Zine About Food #3 & 5 by Karen Eng, 2002 & 2003
Platform: Notes from the Underground #3 by Elizabeth Genco, 2003
 
New-to-Us Library of Congress Subject Headings
Manilow, Barry--Performances.
Street entertainers. 
Taiwan--Description and travel.