Pop Culture Puke: Growth by Rachel Davies and Jane Morgan, 2015

Cover from Pop Culture Puke website
 
Hey Soundguy by Corin Tucker, 1997
Basically, at some point in the performance I want my voice to make the audience feel like their skin is peeling off.  Is that too much to ask?
 
Book of Love by Jenny-Kay and Katy Weselcouch, 1996?
Memorytown U.S.A. #2 by Emily K. Larned, 1998
My Brain Hurts #4 by Liz Baillie, 2006
The Nostril by Wob and Dena, 1995ish?
Nuclear Snowman #1 by Chris Sobus, 1995
Scruffy #10 by Alison Caplan, 1995
Includes through-the-mail interviews with Lou Barlow and Mary Timony
Tighter Organ Than My Heart by Emily K. Larned, 1995
Travel Diary by Em, 2000
The Tuesday Veronica #1 by Jenny-Kay, 1995?
Weetzie Bat #2 by Hilary, 1994
Welcome to the Dollhouse #7 by Jenny-Kay, 1998
You Are Here by K.A. Seckman, 1996

Cover from Joan Flasch Artists' Book Collection

Gift of Marissa Falco
Sub Rosa #7 by Taryn Hipp, 2012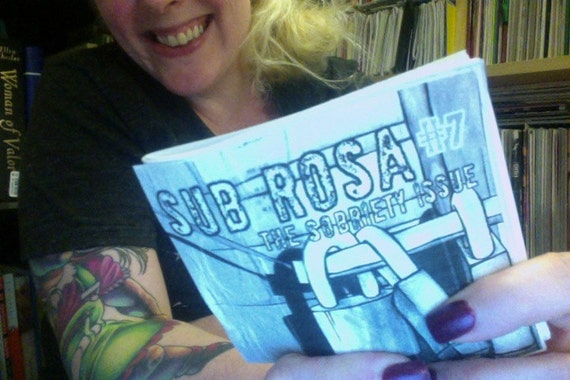 Cover from LadyTeeth shop

New-to-US Library of Congress Subject Headings
Glasgow (Scotland)--Pictorial Works.