Acquired from the Creator
Aardvark Lol Catz by Nathalie Levine and Jade Levine, 2013

Cover from Red Mill Collective shop
Crybaby: Nostalgia edited by Remi Riordan, 2015

Internal image from Crybaby zine blog
Crybaby #4 edited by Remi Riordan, 2015

Cover from Crybaby shop
Kneehigh: Favorite Dresses by Missy Kulik, 2000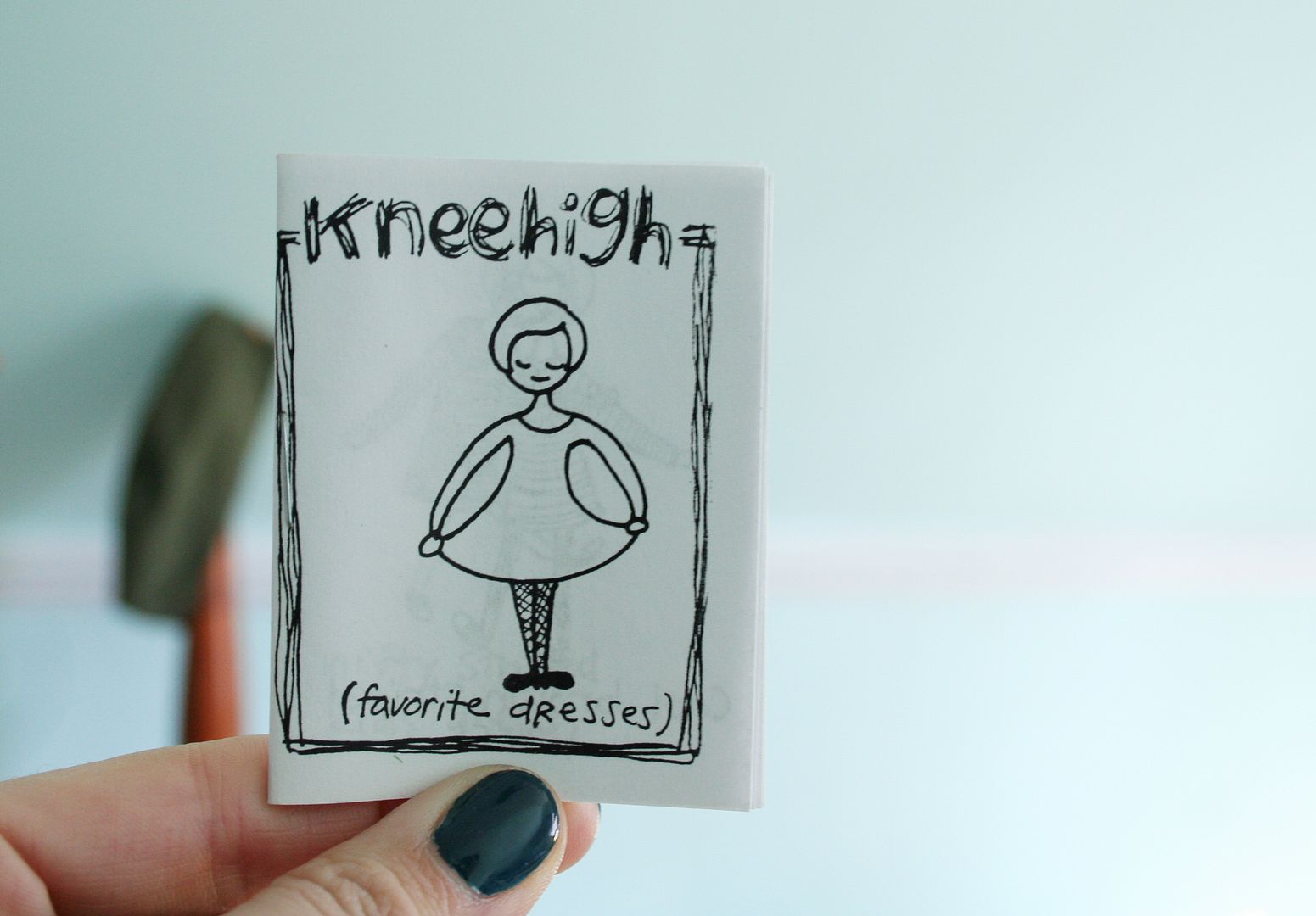 Cover from Midgeblitz's bucket
The Nearsighted Revolution #2 by Christie Gorman, 1996?
This is a compiliation zine where the editor and contributors write and draw about their experiences with eyeglasses.
No Means No Now by Courtney, 1996?
"remember practicing for your first kiss on your pillow? now practice your first punch/kick/eyegouge on it."
Not Far Enough #6 by Erin Greeno, 1995?
Not Even Zine #4: the fuck traditional roles issue by Daisy Rooks, 1993

Interior page from Brob Tilt Zine World
Pander Zine Distro Mailorder Catalog by Ericka Baillie, winter/spring 2003
Pearl #1 by Simone, 1993

Interior page from Brob Tilt's Zine World
Picklejar #20 by Eve and Hugh, 1995

"i guess i'm going to have to tell it for myself." = one of the points of zines
Pillar to Peon #1 by Jasen and Kim, 1994

New-to-Us Library of Congress Subject Headings
Dresses--Comic books, strips, etc.