Gift of the Creator
Strike Zine! by Columbia Student-Worker Solidarity, 2017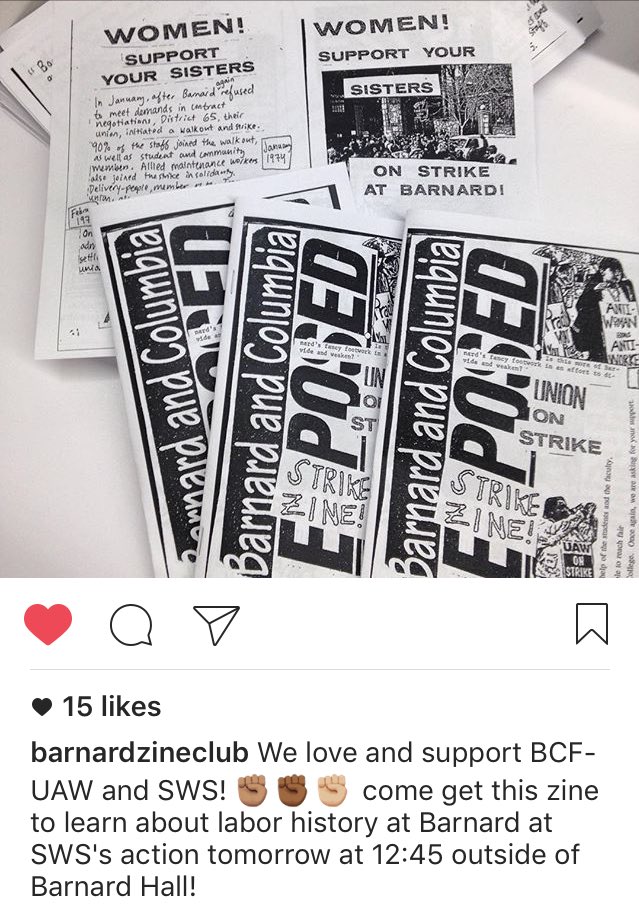 Covers from BCF-AUW on Twitter
 
Gift of Cheryl Tapper
The Make Out Club #4: Striving to be a Novel by Trish Kelly, 2000s?
Maxine: a Literate Companion for Churlish Girls and Rakish Women #1 by Martha Bayne and Zoe Zolbrod, 1995

Cover from Zoe Zolbrod's blog
McJob #2 by Julee Peezlee, 1996?

Cover from Mark Maynard's blog
Me by Nidhi, 1998
The Mean Reds #1-2 by Alisha, 1996-1997
Medusa by Tanya, 1990s?
Melrose Valhalla v. 1, n. 4 by Kimberly Springer and Meredith Raimondo, 1998
Melt the Snow #8 by Teri Vlassapoulos, 2000?
Texttrap Catalog #2 by Nicole, 2000
Where's a Cookie? by Missy Kulik, 1999

New-to-Us Library of Congress Subject Headings
Collective bargaining.
College teachers, Part-time.
College teachers' unions.
Melrose Place (Television program).