Gift of Cheryl Tapper
Pander Zine Distro Catalog, fall/winter 2001 by Ericka Baillie-Byrne, Fall/Winter 2001

Cover from Grassroots Feminism
Where's a Cookie? by Missy Kulik, 1999

Cover from Indie Fixx
Girlie Prig #10 by Karen, 1997?
"Cathy, I would marry you. Come live in Calgary. We Canadians, we recruit."
In the Streets and in the Courts We Fight to Win: a Legal Guide for Activists by the Toronto Common Front Legal Posse, 2001
Mad Cow #1 by 11 women, 1996?
Radical Cheerleader by Aimee, Cara, and Colleen, 1998
Ring of Fire: a Zine for Limbless Creatures, Radical Crips, and Perverts of All Kinds #3 by Hellery Homosex, 1999

Interior illustration from Grassroots Feminism
"This zine promotes queer sex, genderfuck and hte advancement of amputees everywhere."
Sirod on the Road: Radicalism and Disability #2 by AJ, 2000?
 
Gift/Trade/Purchase from the Creator
DC: Thank U So Much by Elizabeth Garrett, 2015
[forced smile, pointed stare, sip of wine, hair flip]
Feet: a Zine About Fashion, Erotics, and Beauty by Rachel Katz, Jade Farrar, Paulina Mangubat, and Olivia Lu, 2015
Made for Dorothy Ko's Body Histories: Footbinding class.
Ker-Bloom! #113: Terrible Twos by Artnoose, 2015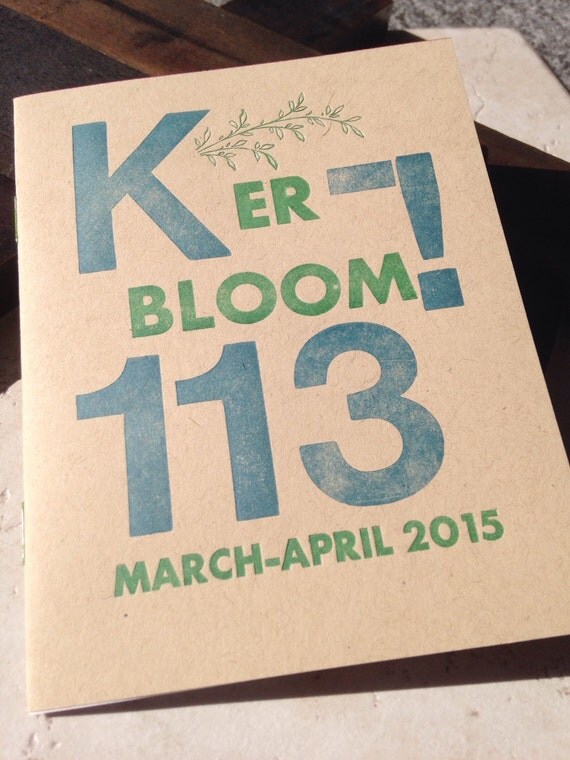 Cover from Artnoose's shop
It is hard to describe to someone who hasn't spent extended time with a toddler, but try to imagine every aspect of nearly every banal thing you do each day becoming a conflict. 
Rice Paper by CU Asian Pacific American Heritage Month, 2015

Cover & interior pages from APAHM on Facebook
Shards of Glass in Your Eye! #13 by Kari Tervo, 2015

Cover from ZineWiki
You Don't Get There from Here #33 by Carrie McNinch, 2014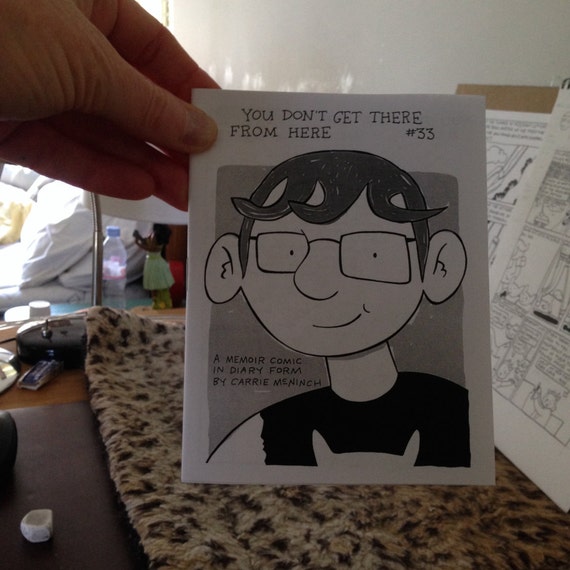 Cover from Carrie's shop

Mystery, Probably Feminist Zine Fest 2015
Our Future Is Bright by Foot-to-Face, 2014?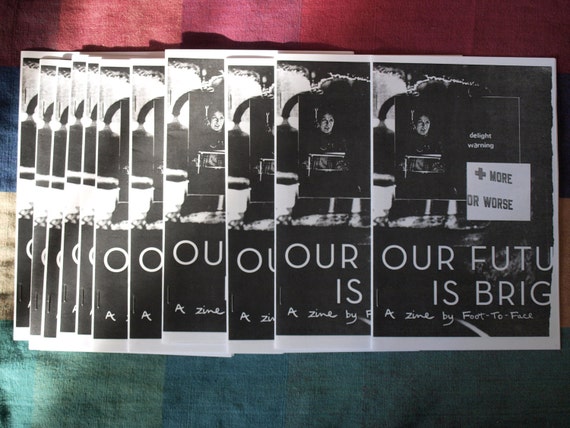 Cover from Foot-to-Face shop
What We Go Through: Anecdotes About Everyday Trauma Caused by Casual Misogyny by Foot-to-Face, 2014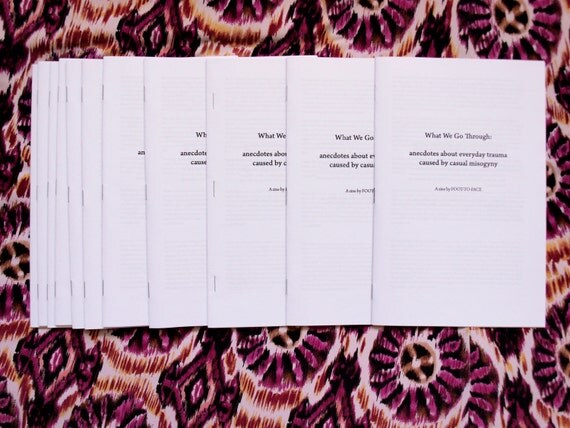 Cover from Foot-to-Face shop

New-to-Us Library of Congress Subject Headings
Amputees.
Beauty, Personal.
Foot fetishism.
Footbinding.
Olympia (Wash.)--Description and travel.
Rabbits--Comic books, strips, etc.
Washington (D.C.)--Social aspects.