Gift of the Creators
Aardvark: the Arthur Zine #1-5 by Nathalie Levine and Jade Levine, 2011-2013

Covers from A-A-R-D-V-A-R-K (the Arthur zine) on Facebook
"But then we realized that a special insert dedicaed to equality for all regardless of gender or gender expression was a perfect place to celebrate our favorite bunny. One time, when Arthur refused to dress up as a female superhero, Buster called him out: 'That's a little narrow-minded, don't you think?'" from #3 "Makes Me Feel Hipster."
Boyheads: the Gender and Sexuality Issue A-A-R-D-V-A-R-K Special Insert cataloged separately
Includes coverage of the Sugartime! controversy over gay cartoon moms. Of the diversity grant-funded show "...diversity in a family show structure was actually a sensitive political issue that had no place on a TV show that young children might be watching."
Buster Wants: the Cookbook, issued with #4 and cataloged separately
bitter/hungry/gross by Jade Levine, January 2016

Cover from Red Mill Collective shop
Get off the Internet by Jade Levine, August 2016
"I used to really like the le tigre song 'Get Off The Internet' before the whole Kathleen Hanna is problematic thing became part of my 7th grade feminist consciousness."
Girls Rock Camp Boston: Session Two edited by Dawn Stahura and Gina Capra, 2015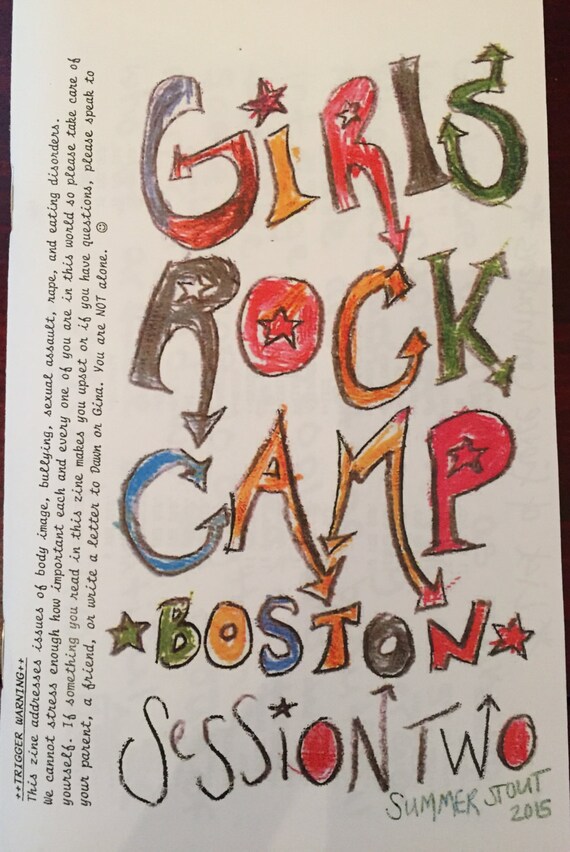 Cover from Zines by Nyxia shop
I Am a Part of Everything by Jade Levine, March 2016

Cover from Red Mill Collective shop
"I don't want Homeric heroes"
"I want HEROIC HOMOS"
Sticks & Stones #11: Thrills 'n Chills compiled/edited by Mia Ciallella, Yisel Garcia, and Jade Levine for the Barnard Zine Club, 2016
Tips 4 Awesome Zinesters (a.k.a. YOU!): Willie Mae Rock Camp Session One 2015: From A to Zine by Natalie and Jade Levine

Cover from Red Mill Collective shop
Tree Bed by Jade Levine, September 2016

New-to-Us Library of Congress Subject Headings
Arthur (Television program)--Appreciation.
Beds in literature.
Courage.
Fear.
Homophobia.
Solitude.