Acquired from the Creator
The Best Intentions by Kristin de Leon, 2015
Beverly: the Pet Peeves of by Kristin de Leon, 2015
Biracial Bandit #1 edited by Kiani Ferris, 2015
"You can't be HALF PRIVLIGED!" - Mariana del Ferro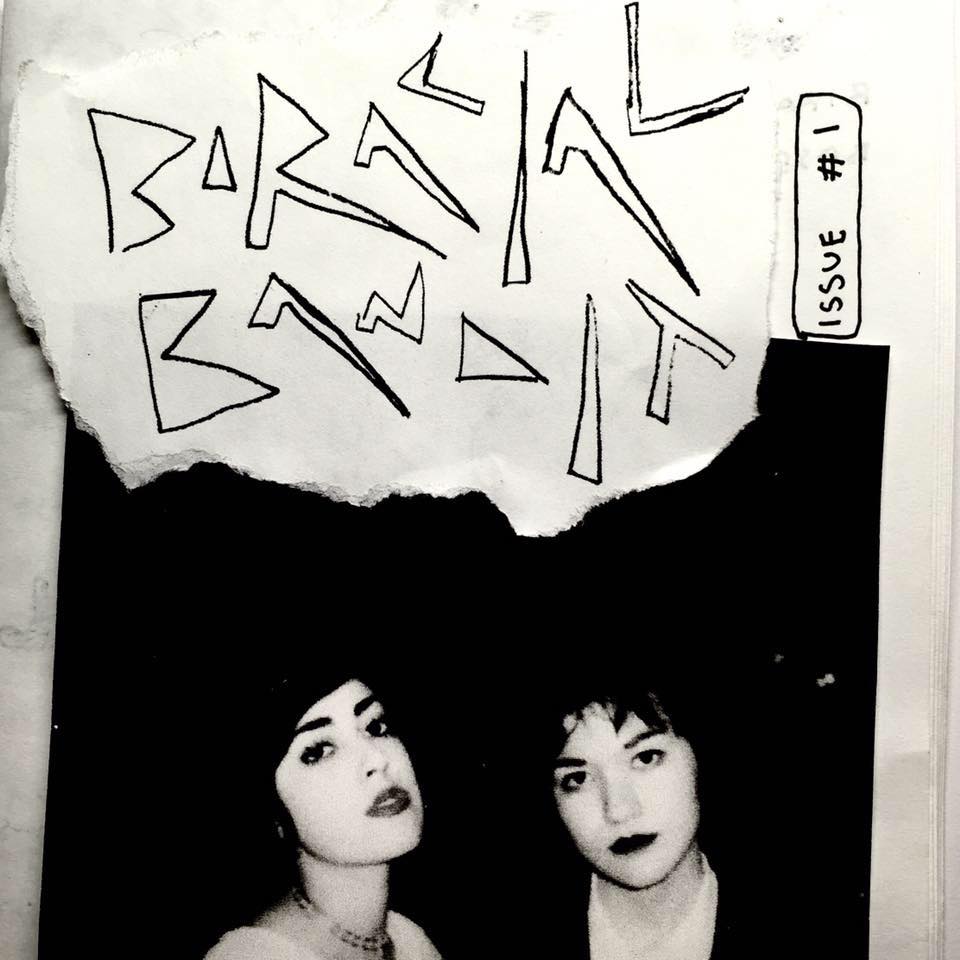 Cover from Biracial Bandit shop
Introducing BLAIS Faculty Partner of the Year 2016/17: Professor Chana Etengoff! and the Zines! by Elvis B. for the Barnard College Library, 2016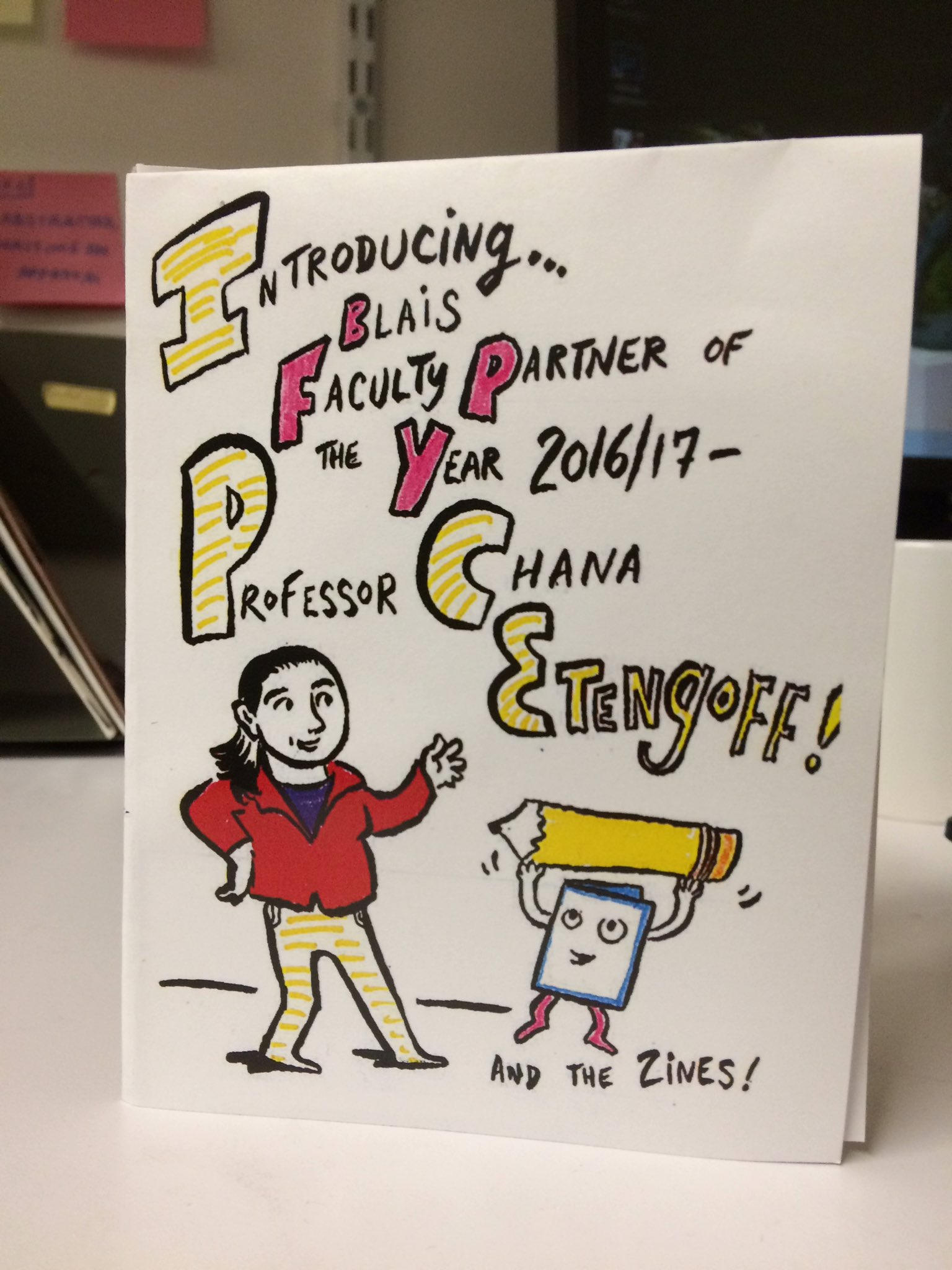 Ker-Bloom! #115: File Cabinet by Artnoose, 2015

Cover from Sweet Candy distro
Louise Librarian #1: That Ubiquitous One-Page Book by Louise Kulp
"Anyway, what with Professor M. away at the dentist and all, I met her class at the studio and taught them how to make research zines. While the students folded blank sheets of paper into one-page books, I explained academic research as a sequential process: find a source, which leads to another, which leads to still others, until eventually you've got a collection of sources that informs your investigation. And a book--the way it reveals its contents sequentially with the turning of the pages--is a perfect place to record the cumulative findings of research. This has become one of the most effective ways I've found to introduce students to the concept of scholarly investigation."

Cover from Zineopolis
You Don't Get There from Here #34 by Carrie McNinch, 2015

Cover from Spit and a Half
Tobis' Veil #1-2 by Liz Velic, 1996
Twenty Bus #1 by Kelli Callis, 1993
Tyger Voyage #6 by Molly Kalkstein, 1999
"we are both vegetarian but we daydream of igniting whole cities and watching the masses go up in flames, turning our words into branding irons and marking our territory."
You've Got a Friend in Pennsylvania #5 by sari, 2011
Said to a fellow warehouse worker, "if you're going to say something sexist, i don't want to fucking hear it. if you want to talk about periods and cramps and whatever bullshit you were about to say, you get your period first and then you can tell me your fucking opinion about it."
 
New-to-Us Library of Congress Subject Headings
Psychology--Study and teaching.