Acquired from the Creator
Current Resident #4 by Krissy Durden, 2013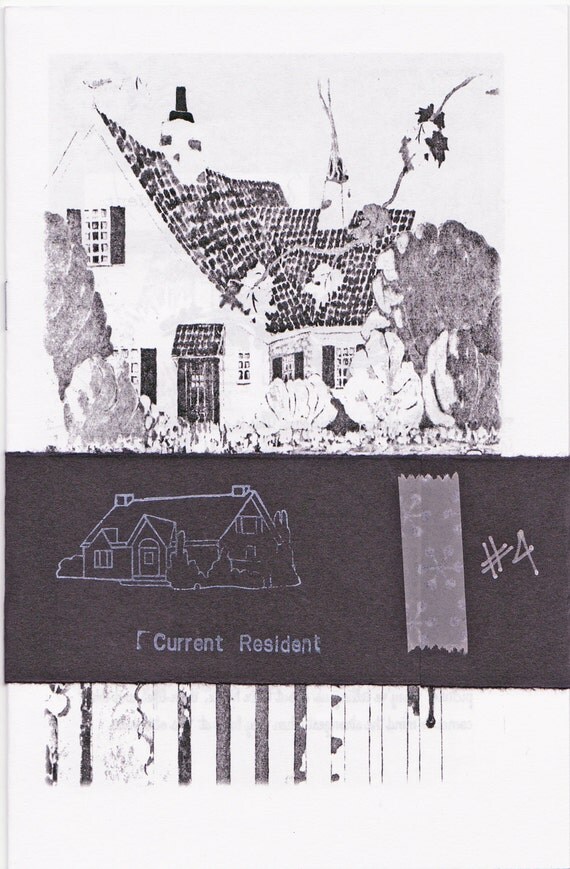 Cover from Ponyboypress on Etsy
Imaginary Life #7, 8 by Krissy Durden, 2010-2012
If I could travel back in time, I don't know that I would choose a certain event. I would just like to see what a normal day is. Visit some stores, walk down streets, see buildings that still exist, talk to people, listen to conversations.
Same. That goes for regular travel, too.

Photo from Ponyboy Press website
In Praise of Winter by Krissy Durden, 2015?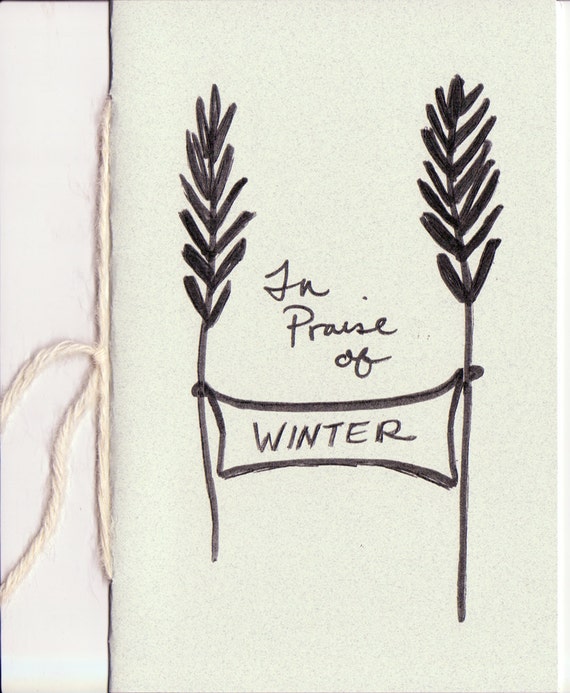 Cover from Ponyboypress on Etsy
Paper Crush #4: a Postcard for You by Krissy Durden, 2011

Cover from Panel Patter blog
Paper Crush #5: Summer Sweetheart issue by Krissy Durden, 2012

Cover from ZineWiki.com
 
#1 Must Have: a Photo Zine for Queers by Adrien Leavitt and  A. Slaven #1-2, 2011-2012

Interior image from no. 1 from Autostraddle
 
Gift of Marisa Lee
Eat Yer ♥ Out, Martha: a D.I.Y. Crafts Zine, 1-2 by Candyce, 2000?-2001
Dork Lifestyle #4 by Missy Kulik, 2012

Cover from Rancho Cocoa blog
Hot Dinner Special #1 by Sylvia Masuda, 2011
 
Basement Children zine distro catalog by Michelle and Jenny, early 1997
to me(basil) [the title of this zine] means that we're kids forever, trying to prove that punk is political and personal and not all just about the bands and music, and is about ideas and people and us coming together in anywhere(someone's basement) to get together to communicate to show we are all in it together in some ways. trying to show the sincerity in the whole scene.
High School Girls by Andrea, 2004
Rave Apt: Haikus by Ciara Xyerra, mid-1990s?
Rock Star with Words #5 by Korinna, split with The Forgotten Theory of Kidnapping Your Heart by Megan, 2002?
the rock star with words' mini-guide to literary terrorism:
(1) lower case letters!!!! save the capitalization's for when YOU WANT TO YELL!!!!
(2) set yourself free of punctuation constraints. who cares about apostrophes! just so it's coherent.
(3) love like nobody around you. but in a literary way.

New-to-Us Library of Congress Subject Headings