Acquired from the Creator
Against Japanese "Comfort Women" Denialism in the U.S. by Emi Koyama, 2015

Poster for a talk on the same topic as this zine.
Did You Know There Are Are Emus? second edition by Elise Shaw and Morgan White, 2015
Ker-bloom! #116: the Cat Who Flew by Artnoose, 2015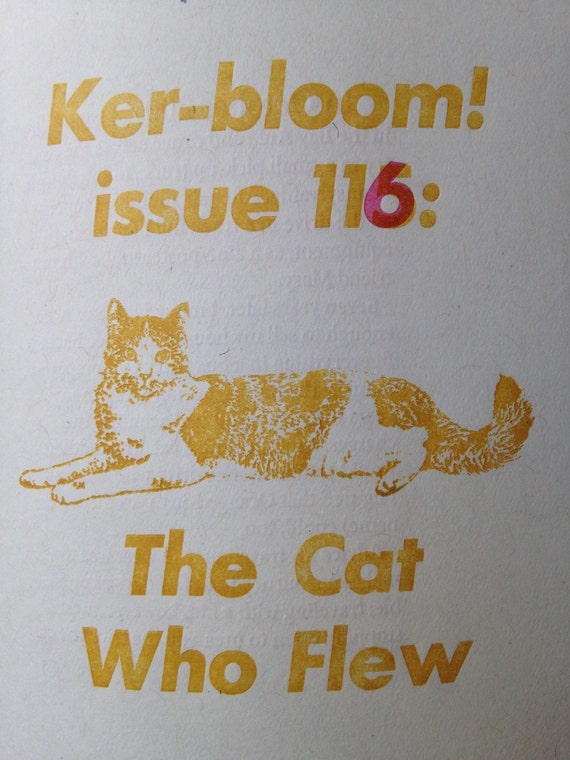 Cover from Art Noose shop
Nothing Special by Erica Peplin, 2015
My performances
are about failure
but I don't believe in
success so it's really
a fake binary and
I'm one half and the
other half is failure
and it's all dialogue
Scorpion #3-6 by Willona M. Sloan, 1997?-2001
¿Serio? #1-2 by Luz Magdaleno and Alvaro Zavala, 2015

Cover from Broken Pencil
You Don't Get There From Here #35 by Carrie McNinch, 2015

Cover from E Is for Ericka blog
Zine World #15 edited by Jerianne T., 2001
 
New-to-Us Library of Congress Subject Headings
Cats--Travel.
Comfort women.