Gift of the Creator
1009 Market Street Artists by Rosita Adams, 2014
Everything. Is. Fine. #3 by Nyxia Grey, 2016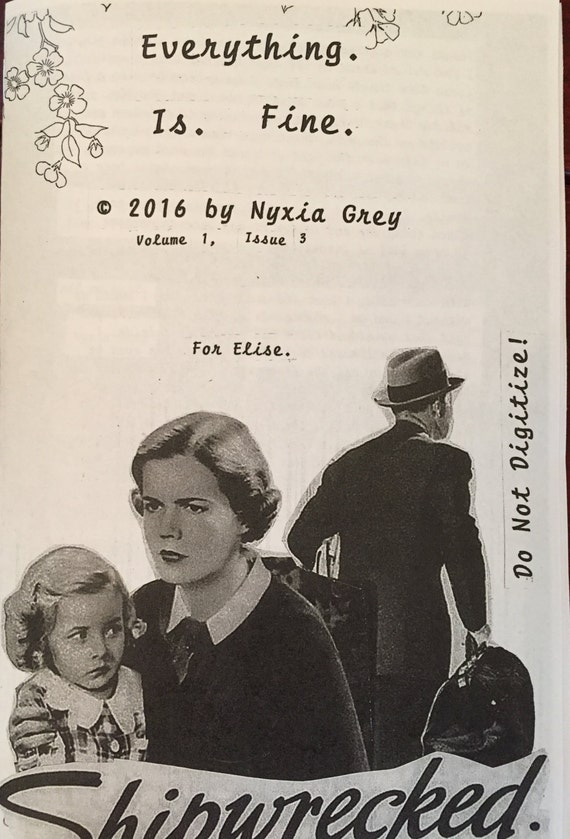 Cover from ZinesByNyxia on Etsy
HHCAP: Hospitality House Community Arts Program by Rosita Adams, 2014
Rosa's Travels #3 & 4 by Rosita Adams, 2013
Beginners Guide to Responsible Sexuality (for Men) by a collective in Denver, 2007?

Cover from pdf uploaded by Phillys Pissed
CUNTastic #2: the Menstruation Issue by Laurel Ripple-Carpenter, 2009
this issue is dedicated to alex, who thinks periods are disgusting and that CUNTastic is "a disgusting piece of trash that belongs in the garbage." alex, i'm flicking a little menstrual blood at you right now. duck.

Cover from doulahara shop on Etsy
NYPL: 100 Years by Ann Eugenia Volkes, 2011
What Binds, What Makes, What Breaks: Thoughts on Borders, Belonging, Identity, Place - Decolonization, Community Accountability Dignity and Resistance by Claire Urb, 2006 or later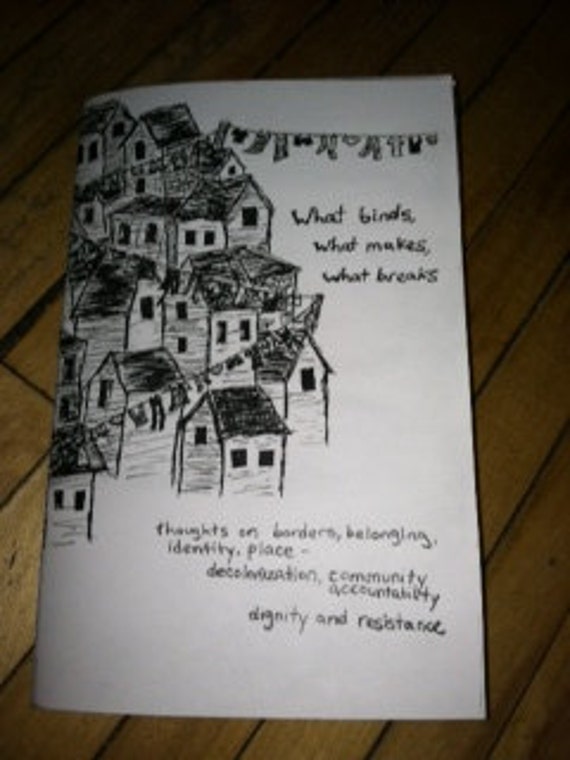 Cover from Claire Urb's Etsy shop

Gift of John Alexander Stevens
Guest Informant #6 by John S  and Zoe G., 2016
My Life as a Guinea Pig by Rachel, 2015?

Cover from Secrets of the Photocopier
Why I Want to Be Mrs Danvers: a Devotional by Zoe G., 2016

Gift of Marisa Lee
Breakfast #21: Stars Are Stars by Athena Tan, 1999
Glue: D.I.Y. Projects by Chrissy, 2011
Pekopeko: a Zine About Food #4 by Karen Eng, 2002
Twenty Bus #9 by Kelli Callis, 1999

New-to-Us Library of Congress Subject Headings
Book burning--History.
Heterosexuals--Sexual behavior.