Purchased or Otherwise Acquired at the Brooklyn Zine Fest
Gut Feelings: a Zine About Everything Else #5: the America themed one by Sarah and Sophie, 2014?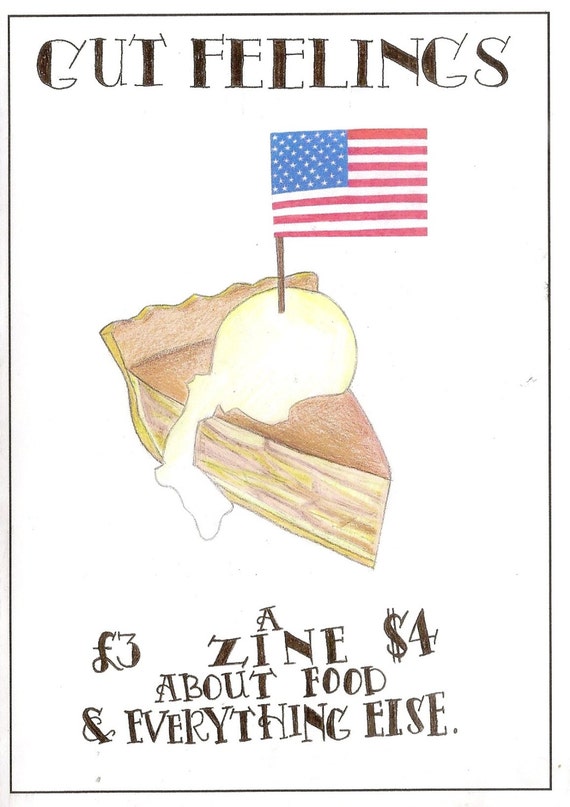 Cover from Gut Feelings Etsy shop
In which Brit girls profile [male] "American Badasses" Billy the Kid, John Dillinger, The Boondurant Boys, Andrew Jackson, Bill Murray & Anthony Bourdain. Later they highlight the Wonderland murders, the Manson Family killings and the Jonestown Massacre. 
Next up, a recipe for fried pumpkin blossoms cooked in bacon drippings. They also provide a recipe for bacon & Bourbon ice cream. California is referred to as "the late night bite state," but the writer does acknowledge that "Burritos are the greatest fast food to ever exist and it's a damn shame there aren't enough true burrito artists in London."
Huckleberry Finn is the great American novel because Mark Twain understood American/Americans better than anyone else. There is a drawing of Charles Bukowski beating up "the three fingered bastard" Mickey Mouse.
The final piece is about pro-wrestling and somehow Lionel Richie.
This is how the world sees us, people! (And yet I love this zine.)
They also share Mae West quotations and trivia. Was she really 5' tall and weighed 120ish pounds? File under things that would never happen today.
Haiku & Holga #3.5: a Long Cold Winter Zine by Spadafore, 2014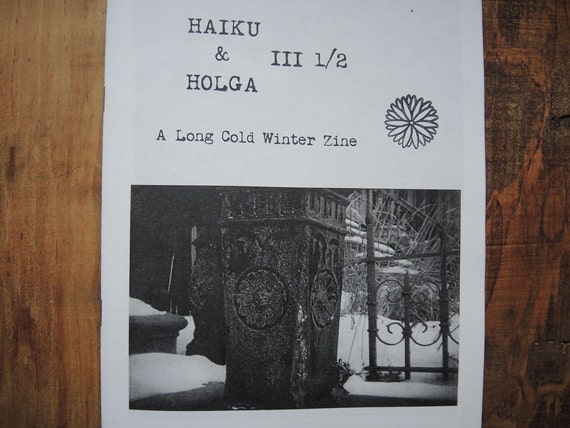 Cover from Haiku & Holga Etsy shop
I Was a Teenage Comic Nerd and Other Stories by Liz Prince, 2014?

Cover from Liz Prince's website
Indulgence #12 by Eleanor Whitney, 2014

Cover from Killer Femme website
Modern Travelers' Green Zine #1: Philadelphia, Pennsylvania edited by Nicole A. Taylor, 2014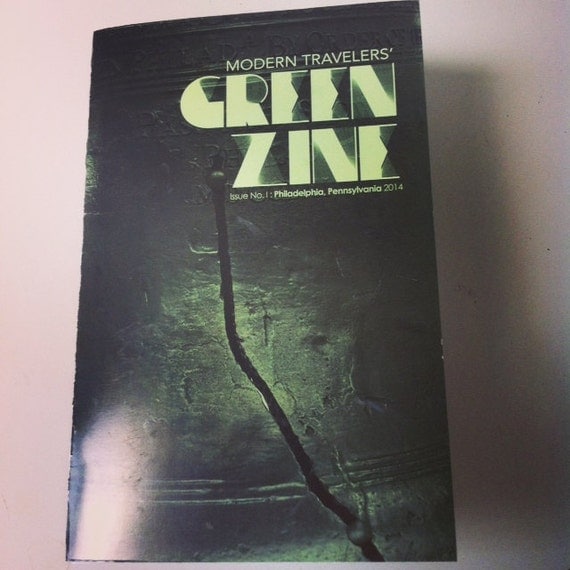 Cover from elocintaylor Esty shop
"From 1936-1964, Victor Green, a Harlem postal worker, put out a guide for black travelers, first called The Negro Motorist Green-Book. Our zine is a nod to his activism and a north star for ALL progressive and curious souls."
"After you take a selfie with the Liberty Bell, learn more about the enslaved people who lived and worked in George and Martha Washington's home, the President's House."
Now and Here by Lale Westvind, 2014

Cover from Lale Westvind StoreEnvy shop
Purge #4 by Marta Clare Lapczynski
Ramen: a Student Publication #1-2 edited by Caro Griffin and Blair Mishleau, 2011-2012

Cover title from Laura e. Crook's website
"What are you doing?? Reading a handwritten zine? Where's the Ctrl + F function to highlight keywords or the Ctrl + C and "share" to show off your intelligence to your friends?
"In the name of ridiculousness and befuddlement, here are five sites that should have you dropping this paper (is that what it's called?) before it biodegrades or something."
Snort!
Ride on Birds. They Don't Mind. by M. Sweeney Lawless, 2014?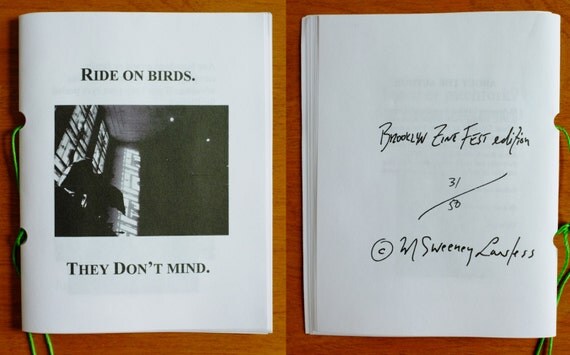 Cover from ksen Etsy shop
"A new dentist is like a new boyfriend: gentle, obervant, outraged by the damage the last one caused."
Shelf Life: Adventures in Used Book Hunting #1 by Annie Soga and Tim Nicholas, 2014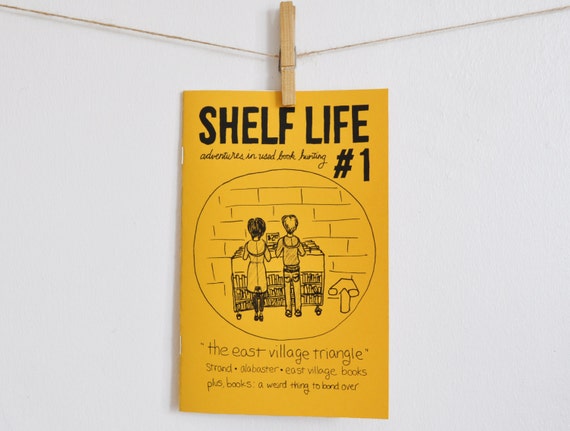 Cover from STUDIUMpunctum Etsy shop
Takeout edited by Caro Griffin, 2014?
The Toll of Coal: the Fight Against the Settlers of Appalachia by Barnard Columbia Mountain Stewards, 2014
When the White Man Gives You Money: Words of Wisdom from Queer Artists of Color by Nia King, co-edited by Jessica Glannon-Zukoff and Terra Mikalson, 2014?
Nia King and her co-editors select their favorite quotations from Nia's podcast series. Here are a few of my favorites from the zine:
"Those resouces are not the master's tools. He just stamped his damn name on them." Ryka Aoki
"People who have privilege often don't let the fact that they don't know what they're talking about stop them from talking." Nia King
"It's why trans people should be in charge of creating work that centers us and focuses on us, and why it's important that we have a say in how we are represented." Kortney Ryan Ziegler
You Smell Perfect by Katie Haegele and Sarah Mangle, 2013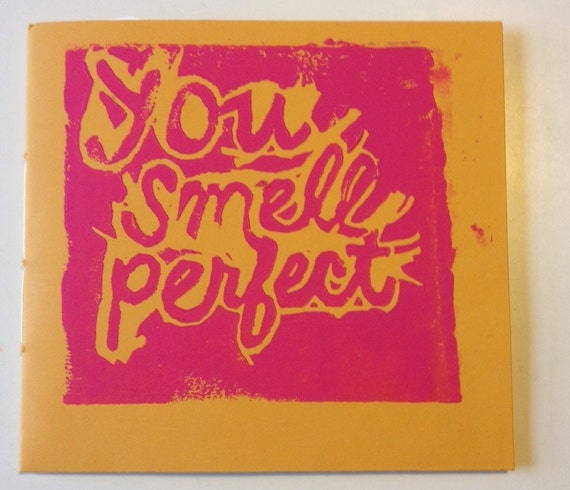 Cover from thelalatheory Etsy shop
Zesty #1-2 by Fem & Hood & Guns, 2013-2014

Cover from Fourth Wave
"Feminism, like many other things, is a spectrum."

New-to-Us Library of Congress Subject Headings
Antiquarian booksellers--Reviews.
Appalachian Region--Political aspects.
Autobiographical comic books, strips, etc.
Mountaintop removal mining.
Transgender artists--Quotations.