Mailbox Goodness
Chickfactor #17. Edited by Gail O'Hara. Autumn 2012. 
20th anniversary issue! First new issue in ten years!

"eff the internet paper is permanent. when we started cf, it was all about record stores, vinyl, paper, typewriters, polaroids, letters and packages in the post, fanzines and yes, real film, which you still see (mostly) in cf17."
Dude. You. Suck. : Women Talk About Gendered Bad Romantic/Sexual Interaction With Men. Edited by [fellow zine librarian] Jude Vachon. 2013 (I think.)
Riot Grrrl Revival. Midge Belickis. 2011?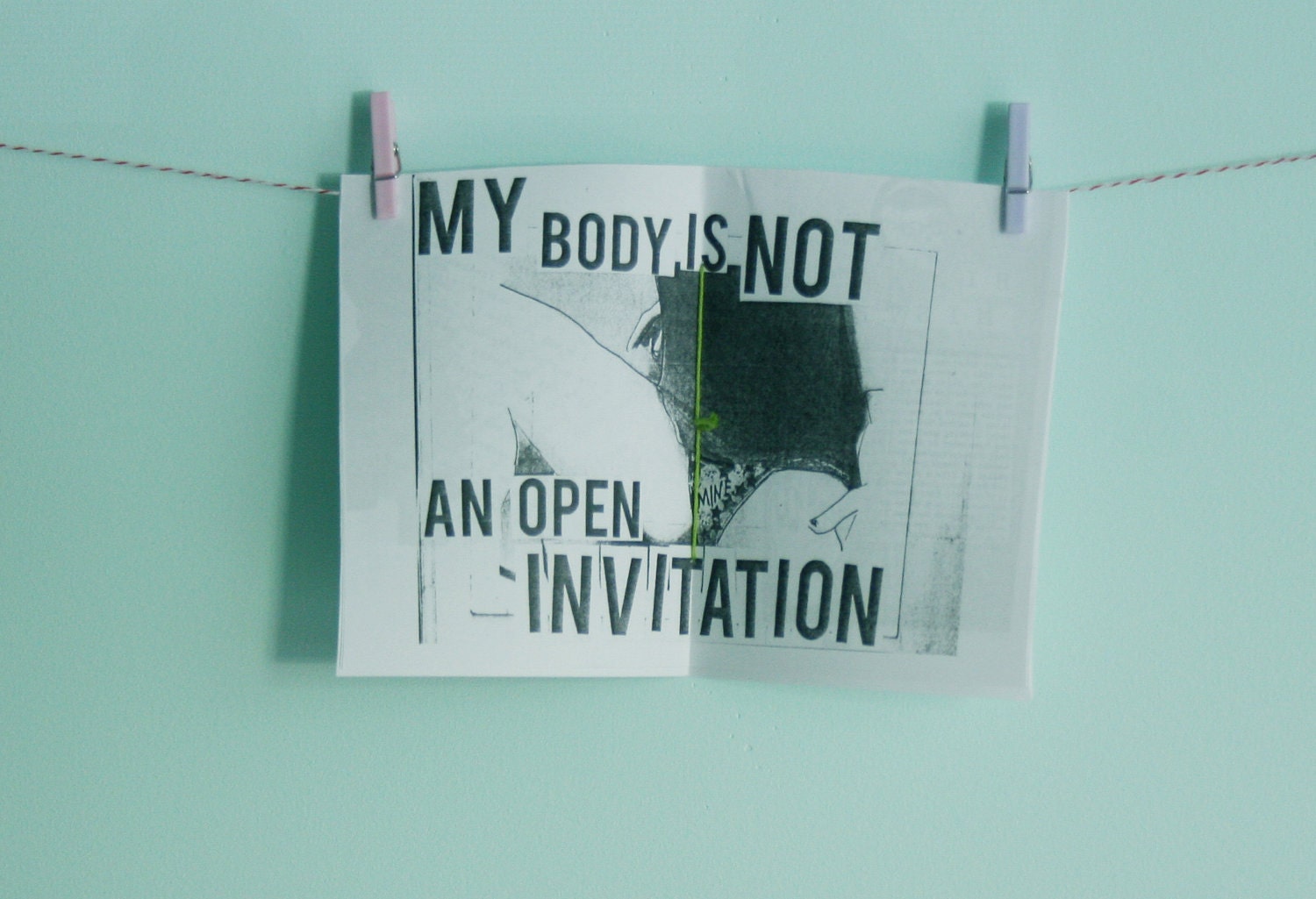 Rise Up: a Liberation Haggadah. Edited by Mk Davis. 2013?
"This seder is dedicated to a free Palestine and the liberation of all peoples, living beings and the planet."
Scatterbrain #001. Midge Blitz. 2011 or 2012?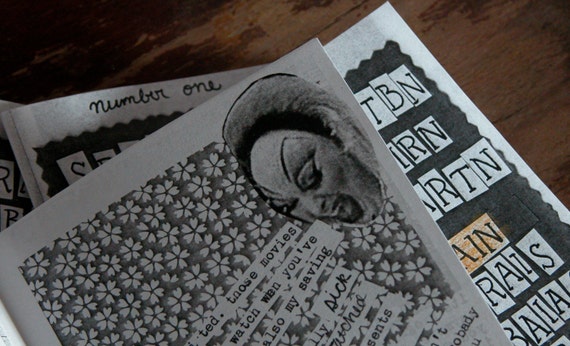 She's Not a Morning Person, #s 7, 8, & 10. Jen Venegas. 2006-2013. 

#10 is all about cats. "I also met Spike--I'm sure you know him. He seems to exist in every shelter and in every depiction of a shelter--the scared, hissing, hollering mean one. Because I am a masochist, I convinced myself that Spike and I were destined to be together, that I could change him and making him the loving furball I knew was trapped inside him."
Stigma #3: Menstruation. Midge Blitz. 2012 or 2013?
"My father doesn't like to acknowledge the fact that I bleed out of my vagina. When I shop for pads, he calls them 'bandages.' He can talk about having the 'shits' while we eat, but if I mention my period, he loses his lunch."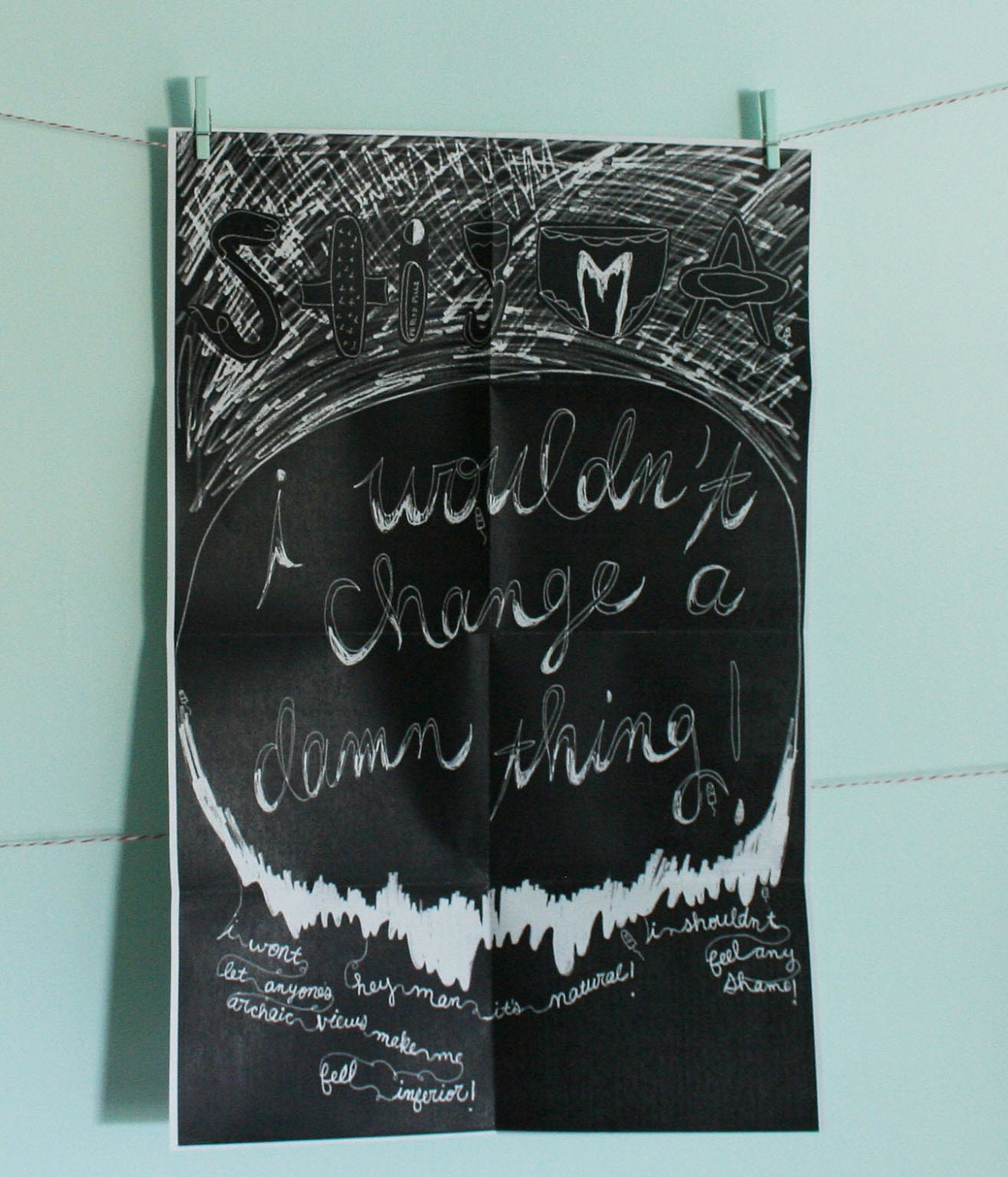 That Girl #13: The Incredible True Story of How Mr. Baby Came to Be. Kelli Callis Williams. 2013.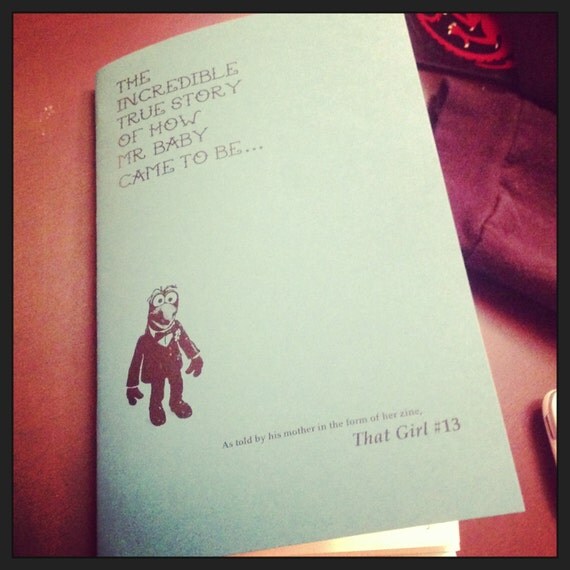 "Even now when I see a pregnant woman on her own two feet, making her way through civilization with a glowing smile on her face, I want to punch her in the face. A little."
Hand-Delivered from the UK
Love ♥ Rhombus: Adventures in Fucking #1-4. Sophie Scarlet. 2012. 
Donated by Keight Bergmann
BananaQ #3: the Mutha issue. Therese Garcia. 
Being Red: a Novelette. Heather Lynn. 1999.
Bitchcore #1. Tasha Janaya Hairston. 1999. 
"To live in punk is not joining a whites-only club. But when you get involved in the 'scene,' when you come in contact with other people who like punk, when you go to shows and do zines - you're stepping neck-deep in an institution steeped with subverted racism."
On being fat and female in America: "I am no less of a person than you just because I take up more space."
Can't Stop the World #5. Theresa E. Molter. 2005. 
Cataclysm Girl #6 & 8. Sarah Knowles. 1999 & 2001. 
New-to-Us Subject Headings
Graphic artists.
Haggadah--Adaptations. 
Parents of autistic children. 
Passover--Prayers and devotions.