Gift of the Author or Editor
Heartshaped #s 1-4, 5.5 by Mary Reed, 2004-2007, 2013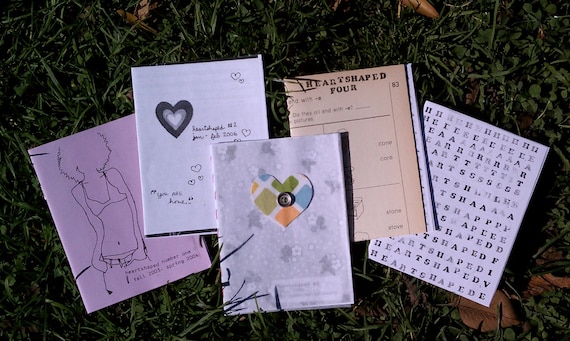 Photo from Mary's Etsy shop. 
Meet Me Under the Yellow Sign: an Ode to Waffle House edited by Suze Myers '16, 2014
The Orgasm #1 edited by Amanda Stevens & Tamara Harkness, 2012

Cover from the project's website.
"Great-Pussy-Goddess, you can be one mean kitty. But you are also merciful and magnanimou. And for this I shall always be grateful." 
Tenacious: Art & Writings by Women in Prison #30 edited by Victoria Law, 2014
 
Purchased from the Author
Kerbloom! #104: the Last Letterpress Alliance by artnoose, 2014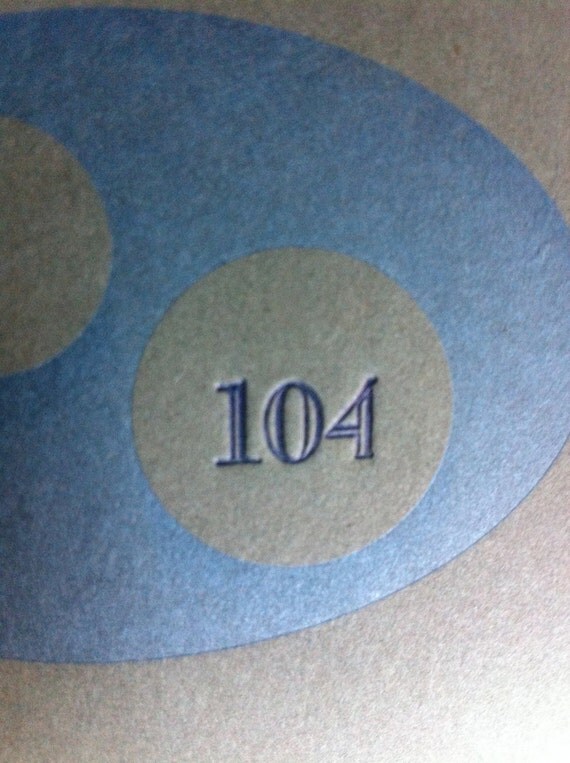 Cover detail from artnoose's Esty shop.
In which artnoose makes the case that moving a letterpress is no fun. 
Neither Doll Houses Nor Tree Houses: on Living Outside of the Gender Binary by Sari, 2012

Cover from Stranger Danger Distro.
Reimagining Queer Community: a Perzine by Rachel, 2011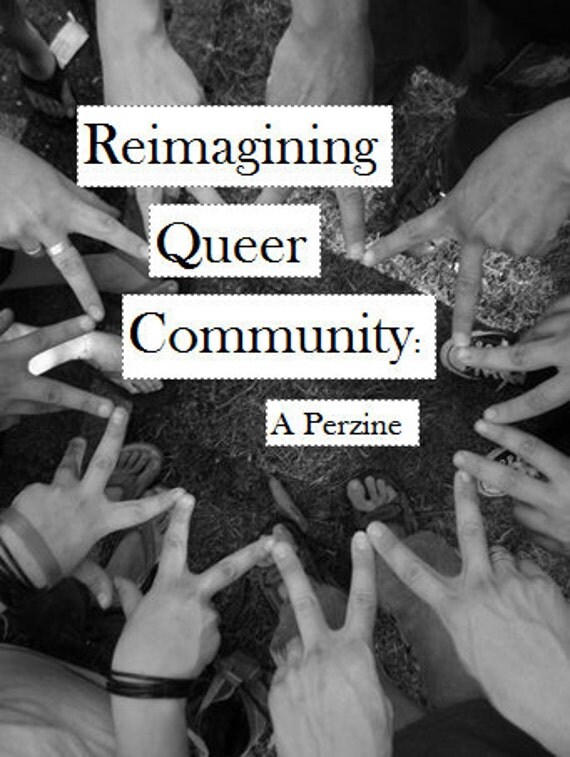 Cover from Hoax's Etsy Shop.
"[After reading And the Band Played On: Politics, People, and the AIDS Epidemic] Suddenly and for the first time, I found myself wishing that queer theory had never happened. I was angry about how all of the emphasis on post-modern, overly academic deconstructions of language and identity (i.e. a good chunk of queer theory) has often derailed social justice conversations away from talking about systemic changes and goals that we can be working towards together. Now don't get me wrong, I'm a huge fan of Foucault <3 and other queer theory philosophers..." quoted with permission
Thou Shalt Not Talk About the White Boys' Club: Challenging the Unwritten Rules of Punk by Sari, 2012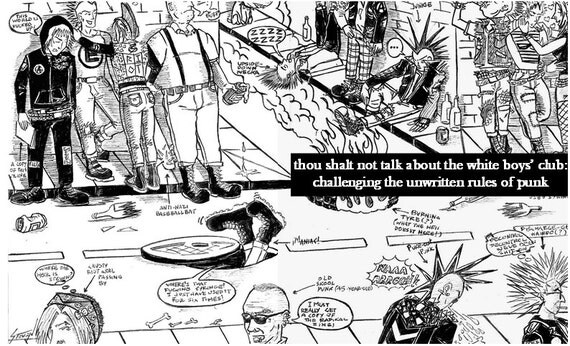 Cover detail from Hoax's Etsy Shop.
You Don't Get There from Here #s 25 & 26 by Carrie McNinch, 2013

Cover from Buy Indie Comics.

Cover from Sparkplug Books.
I feel such an affinity with Carrie. In #25 she says things like
"Happiness is scoring some good books at the library."
"Hot weather means I get less cat cuddles and I have a problem with that."  
"My eyesight isn't getting any better, that's for sure."

New-to-Us Library of Congress Subject Headings
Fast food restaurants--Southern States. (Because, unbelievably there is no LCSH for Waffle House, nor even much of a warrant before now.)
Gay community. 
Gay pride parades--Economic aspects.