By Subscription
We subscribe to only two zines, Ker-Bloom! and
The East Village Inky #53 by Ayun Halliday, 2013. 
Questions/comments for Ayun*: [update 10/7/13: answered by Ayun!]
Bacon cotton candy?
An airspun beige confection for those of us who indulge our carniverous side. I am surprised it is not on the menu of half the high end restaurants in Brooklyn. Maybe it is. It's not like I eat in high end restaurants.

Did you get an iPhone?
HELL NO!

I count about three unanswered astericks. 
Really? I only counted one. Still got it!

"Located a book the library said I never returned...in the library." Sadly, that happens a lot. But it also happens a lot that that the patron finds the book they swear they returned in their apartment, office or car.
I'm sure I am guilty of the latter more than most libraries are guilty of the former. Anyway, a happy ending for all involved, except possibly the author of Sita's Ramayana, which was still in the shelf, my check-out slip still tucked inside, on a visit last week.

When the MTA pulled you aside for swiping in with Milo's government-issued student Metrocard, at least they called you "Miss."
And don't think I didn't appreciate it. I'd rather feel young and stupid than matronly and inexcusably stupid, not to mention criminal.

"Not Mitzvah." 
Trying to popularize it as a rite of passage for secular interfaith boys. Girls could have Nor Mitzvahs.

In future issues, would you consider leaving a 1.5" x .75" space on the back for a barcode?
Yes, if you tell me where, and explain to me why it'll help me sell a million of em!

This is why!
 
The Only Piece That You Get... #2 by Jamillah James, 1999.
When Swinging Next to You: 10 Feet Closer to Jupiter #s 3 & 4 by Lazy Jane, 1999.
"How can you like The Magnetic Fields and not be one for crushes?" #3
#4 is rhombus shaped, so when it's open, the pages look like wings. 
Word #3 by Ally Picard, 1999.
"sometimes i feel like i'm already dead. my youth is not yet passed by, but i can already become hysterical with mourning for my life gone by." (age 19)
 
Gift of Stephanie Mannheim '14
The Artist in Repose: a MOCCA Comic About Itself by Patricia Burgess, 2012.
Brain Parts #2 by Holly Foltz, 2010.
Page image from the artist's website. 
Coffee Spoon Comics #1 by Stephanie Mannheim, 2011. 
Photo from contributor Kate Drwecka's website. 
Iphis & Ianthe by Maggie Siegel-Berele, 2010. 
Monster Handler by Donna Almendrala, 2011.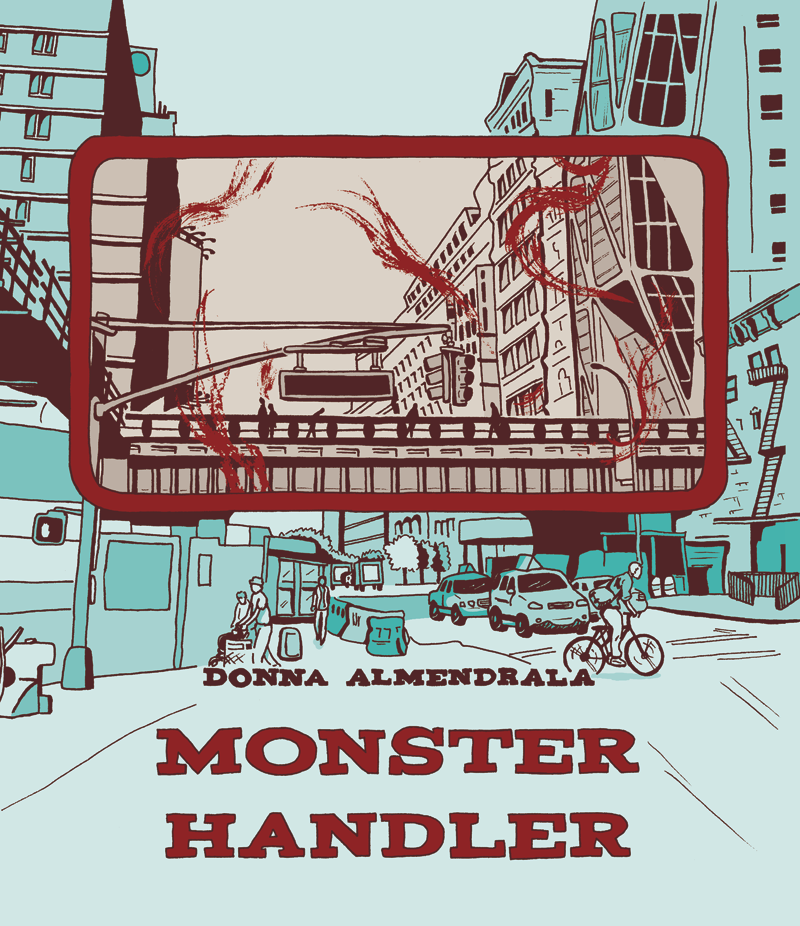 Cover image from artist's website. 
My New Friends by Lindsey E. Richter, 2011ish?
Oh, no! Children!: Cartoons About the Early Years of Life with Children by Glynnis Fawkes, 2011.
Page image from Rob Clough's blog. 
The Rise and Fall of Andromache Jones by Lindsey E. Richter, 2011ish?
Shutter Bugs: a Kinda-Sorta 24-Hr Comic by Patricia Burgess, 2011. 
White Girl Problems by Stephanie Neary, 2011. 
Cover from artist's website. 
 
Xtra Tuf #5: the Strike Issue by Moe Bowstern, 2005. 
Cover photo from Buy Olympia. 
I added a table of contents and yummy subject headings to the catalog record. 
 
New-to-Us Library of Congress Subject Headings
Ovid--43 B.C.-17 A.D. or 18 A.D.--Metamorphoses--Adaptations--Comic books, strips, etc.
Science fiction comic books, strips, etc. 
Strikes and lockouts. 
Women artists--Psychological aspects--Comic books, strips, etc.
PS A very happy 80th birthday to Sandy Berman on 10/6/13. Without Sandy, many of the subject headings I use to describe zines would not exist, nor would I know how to fight for changes to LCSH.