Acquired from the Creator  
Barnard Bold 2016, designed by Suze Myers '16, 2016
CAP Zine Collective #1 by Rosa Adams, 2015
Excerpts from Seven Non-Fiction Books I Read by Carrie McNinch, 2016?
All the books in here were checked out from my local branch (Studio City, represent!) of the Los Angeles Public Library. Libraries rule!!!
Hart's Seven by Rosa Adams, 2015
Seven @ Twelve by Rosa Adams, 2015ish?
Sex Dreams #2 by Jacque Beas and Anna Tararova, 2017
You Don't Get There from Here #37 by Carrie McNinch, 2015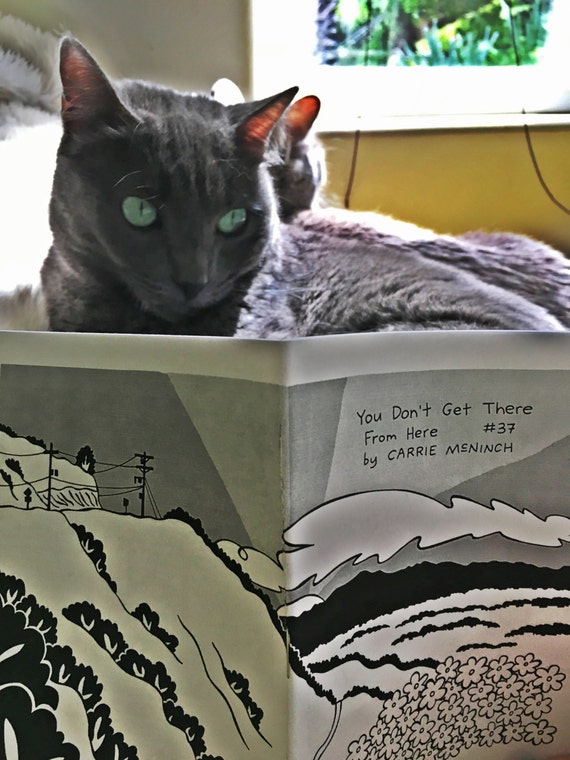 A Guide to Octopi #1 by H. Keadon, 2016
 
Gift of the Usher Young Collective
The Animal Instincts of a Lion by Bethany Lee, 2015ish?
"Death" What Is After Life? by Kiel Delaunois, 2015
Elephantine Ideas by Kiel Delaunois, 2015
Live Moth, Dead Moth #1 by Andia Coral Newton, 2015ish?
Ukraine Has Not Died by Andia Coral Newton, 2015ish?
A Week in a Thai Hospital, Shadowing Doctors in IPD, ER, and in a GP's Office as Well as a PCU by Ellen McGibbon, 2015ish?

New-to-Us Library of Congress Subject Headings
Future life. 
Lion--Parables. 
Medicine--Studying and Teaching--Thailand.
Octopuses--Handbooks, manuals, etc.
Penis--Comic books, strips, etc.
Ukraine--History--Euromaidan Protests, 2013-2014