Archive: June 2015
Archive: June 2015
I'm sad to be missing the ALA Annual Conference in San Francisco, but happy to have been able to spend my time cataloging zines instead of conferencing. Still, missing out on the fun at the Zine Pavilion is killing me.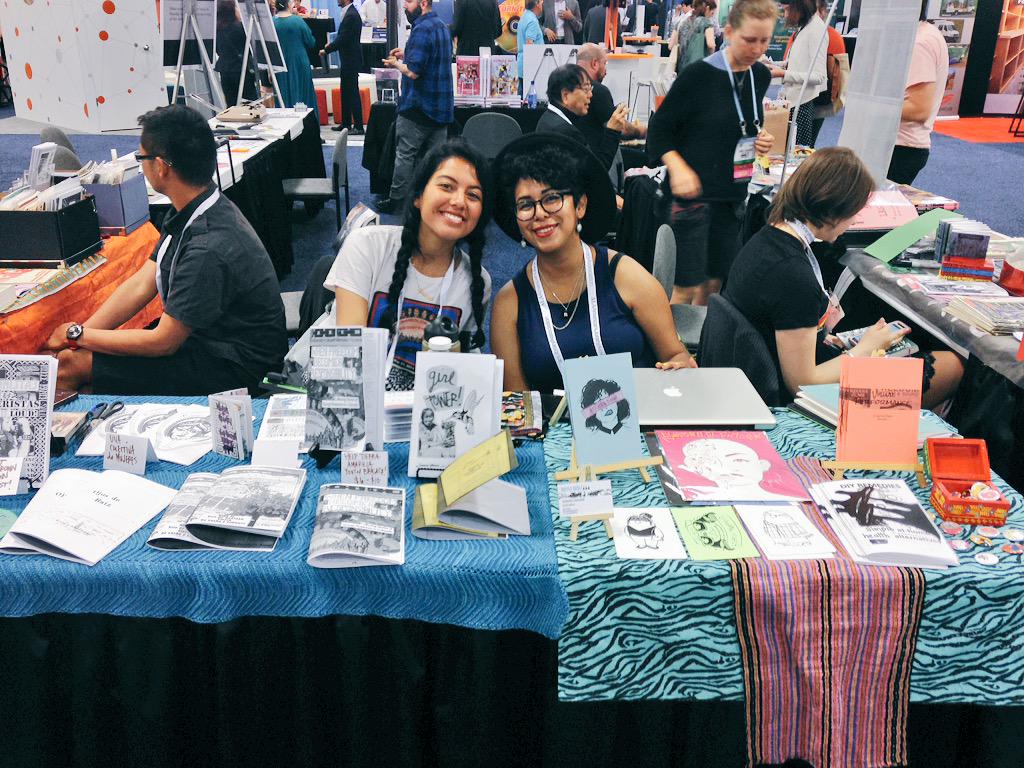 Photo from @OCREFORMA
More
Have you ever noticed how many current and former zine makers have Gemini as a sun sign? Just Like a Gemini author Jolie Nuñez-Noggle is one, but also Margarita Alcantara, Andria Alefhi, Sara Jaffe, Lauren Jade Martin, Carrie McNinch, Celia Perez, Annie Pho, Alycia Sellie, Kelly Shortandqueer, Eleanor Whitney, and Alex Wrekk, to name those listed on my Facebook birthday calendar.
More