Okay, I don't remotely care about St. Patrick or his day, except that it's the birthday of my cat Bad Bad Leroy Brown and her six siblings. 

Photo of Bad Bad Leroy Brown living up to her name, from zinecats.tumblr.com. 
Gift of or Trade with the Author
Alex #6: Genderqueer by Anne Hays, 2013
"...I see myself as a feminine guy...Typically, when I present who I am to other people, I (think I) present as a masculine woman."
The Amalgamated Everlasting Union Chorus Local 824 by Moe Bowstern, 1998
The Amalgamated Everlasting Union Chorus Local 824 Hip Mama Songbook by Moe Bowstern, 2001
The Amalgamated Everlasting Union Chorus Local 824 #5: Happy Birthday! by Moe Bowstern, 2002
"That first show set many of the traditions we hold still: boys in dresses and girls in suits; original lyrics set to old tunes; event promoters' incorrec rendition of our name; showing up late to a gig and being hustled into a boa onstage anyway; laughing, arguing and singing together."
Anarkitty in the UK by Sarah Fisk and Ilana Kantor, 2012
"Why can't punks draw straight lines?
"Because they have no rulers."
Balls by Jacinta Bunnell, 1996/2004
Dear One by Jacinta Bunnell, 2009
Girls Are Not Chicks Coloring Book by Jacinta Bunnell & Julie Novak, 2009

Cover from PM Press
Girls Will be Boys Will Be Girls: a Coloring Book by Jacinta Bunnell & Irit Reinheimer, 2004

Cover from Soft Skull Press
Not My Small Diary #17: True Tales from High School edited by Delaine Derry Green, 2013?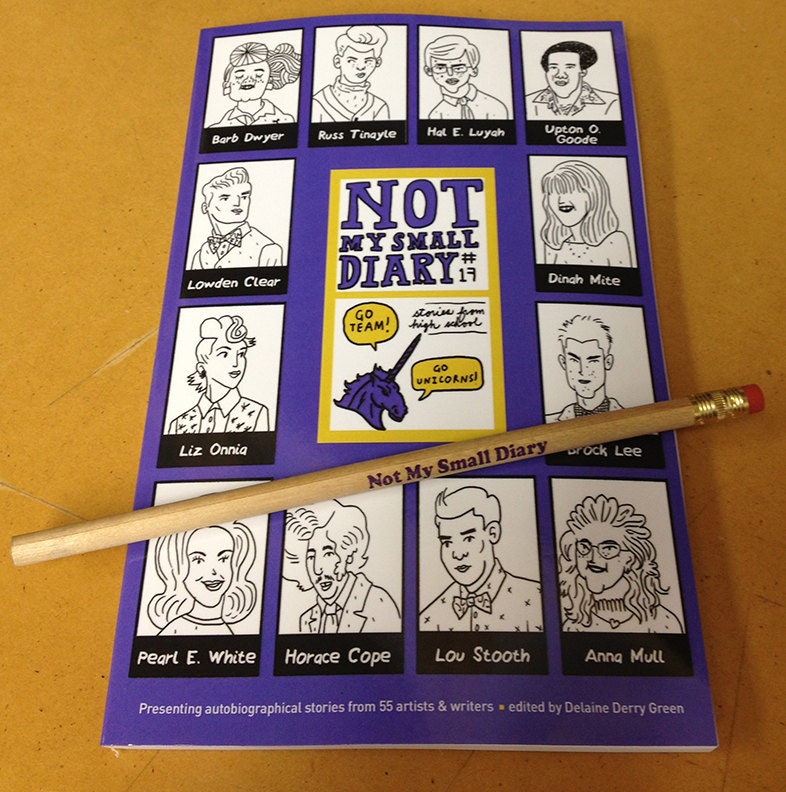 Cover from Delaine's Etsy shop
Seven Year Sleepover: a Presentation for Your Consideration by Jacinta Bunnell, 2008
Sometimes the Spoon Runs Away with Another Spoon Coloring Book words by Jacinta Bunnell, pictures by Nathaniel Kusinitz, 2010

Cover from PM Press

Purchased from the Author
Xtra Tuf by Moe Bowstern
#3: The Beach Seiner issue 2001

Cover from Good Reads

Cover from Microcosm

New-to-Us Library of Congress Subject Headings
Batman (Television program : 1966-1968). 
Choruses. 
Couples--Anniversaries, etc.
Prisons--United States--20th century.
Zines Main Menu
zines contact and social networks
Barnard Zine Collection
3009 Broadway
New York, NY 10027
Jenna Freedman, Zine Librarian
zines@barnard.edu
212.854.4615
Twitter
RELATED SITES
Archives
Empirical Reasoning Lab
IMATS
Library Home