I spent a few hours on Saturday tabling at Pete's Mini Zine Fest, so I'm doing just half a day of zine cataloging. Sad, but true!

Cropped photo by Andria Alefhi

Gift of the Creator
Eyeball Burp #7: Clip or Copy: a Survey of Collage Art edited by Alex Chiu and A'misa Chiu, 2013

Photo from Eyeball Burp blog
Overdue Books: Returning Palestine's "Abandoned Property" of 1948 by Hannah Mermelstein, 2014

Photo from the Desk Set blog
"Call it preservation or call it looting, the story of thse books is one of many examples of the appropriation of Palestinian cultural heritage into Israel's conception of itself." ...
"When Zionist militias swept through these neighborhoods, they physically pushed thousands of people from their homes and caused tens of thousands more to flee in fear...In many cases, members of the educated class left behind some of their most prized posessions: books.
"The soldiers raiding these [Palestinian] neighborhoods were closely followed by teams of librarians from the Jewish National and University Library at Hebrew University." (quoted with permission)

Purchased from the Creator
Collide: on Physical and Mental Illness #1-2 edited by JC, 2013-14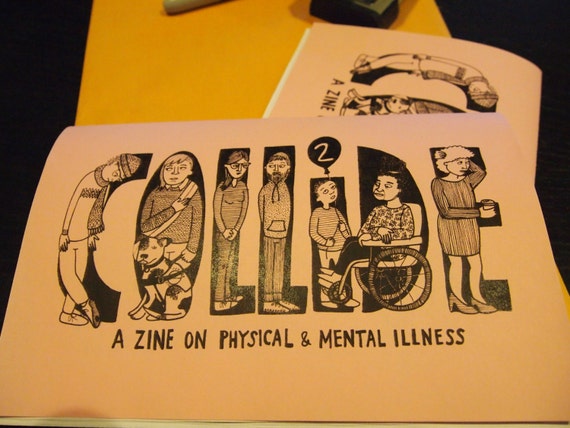 Cover from JC's Etsy shop
Milk and Apples #1-3 by Human Bean, 2013
On the psych ward "Asked for my hayfever tablet and they tried to give me lorazepam!" (quoted with permission)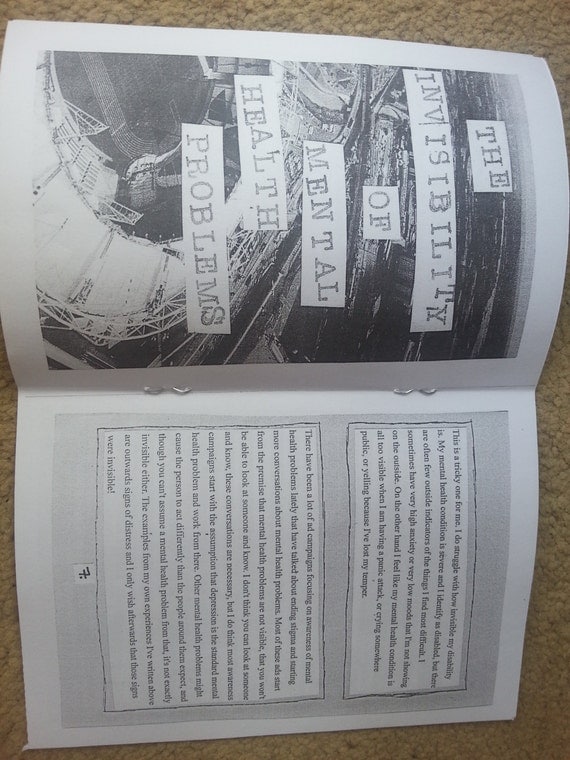 Inside pages from #1 from Human Bean's Etsy shop
We Are Adventurers #1 by Human Bean, 2012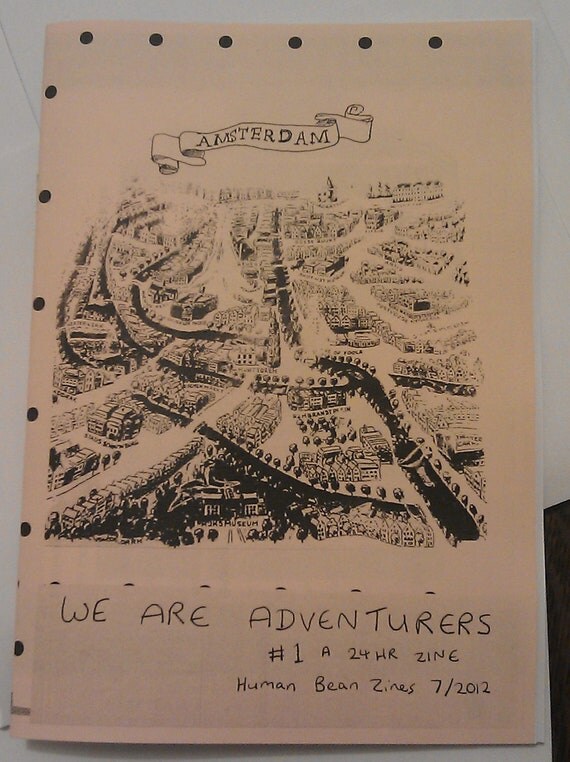 Cover from Human Bean's Etsy shop

New-to-Us Library of Congress Subject Headings
Amsterdam (Netherlands)--Description and travel.
Israel-Arab War, 1948-1949--Destruction and pillage.
Zines Main Menu
zines contact and social networks
Barnard Zine Collection
3009 Broadway
New York, NY 10027
Jenna Freedman, Zine Librarian
zines@barnard.edu
212.854.4615
Twitter
RELATED SITES
Archives
Empirical Reasoning Lab
IMATS
Library Home